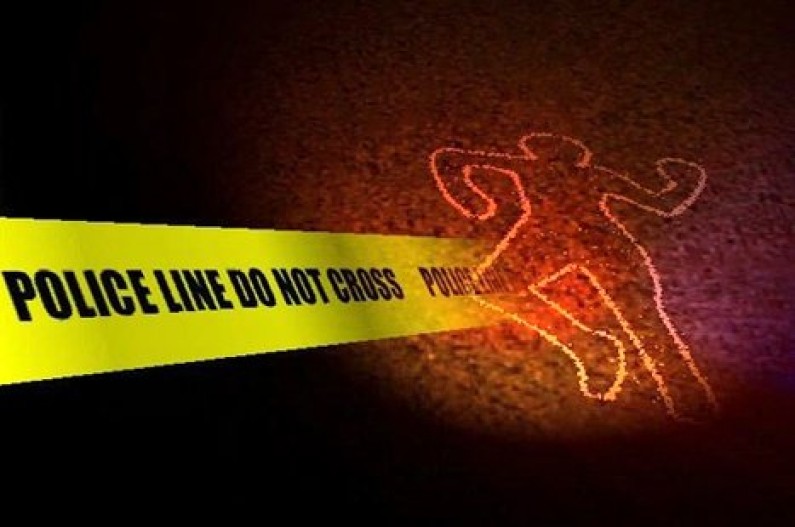 An off-duty Police constable was shot dead on Friday night in Guyhoc Park during a confrontation with another man as they both turned up at a woman's house, at the same time to visit.
The dead policeman has been identified as Dexter Wright aka Quincy Wright. He reportedly worked out of Police headquarters. According to an eyewitness, the policeman was already at the woman's house when the other man arrived and glanced into the house. The two men got into a heated argument in the yard and began hurling abuses at each other, according to eyewitnesses.
One woman who asked that her identity not be revealed, said the two men were "cussing out each other" for a while and were face to face when she decided to stand between them in an effort to ease the confrontation. She said it was during her effort as she pushed both men back, that the "other man known as Richard just go to he waist and whip out this gun and fire a shot, hitting Quincy straight to his chest".
The woman said she was shocked when the gunshot rang out and thought that she may have been hit. She said the policeman fell to the ground and the other man ran from the scene as the woman they were visiting started to scream.
"This was madness, bare madness", a neighbour who witnessed the incident said. She added that persons who witnessed the shooting were all shocked and their efforts  to get the policemen medical treatment in a timely manner failed, as they could not get a taxi in time. By the time, the police constable was eventually rushed to the Georgetown Hospital, he lad lost lots of blood and was pronounced dead on arrival.
The young woman at the centre of the row that led to the man's murder was spotted in tears at the Georgetown hospital as she provided a statement to Police about the incident and the other man, who remains on the run.