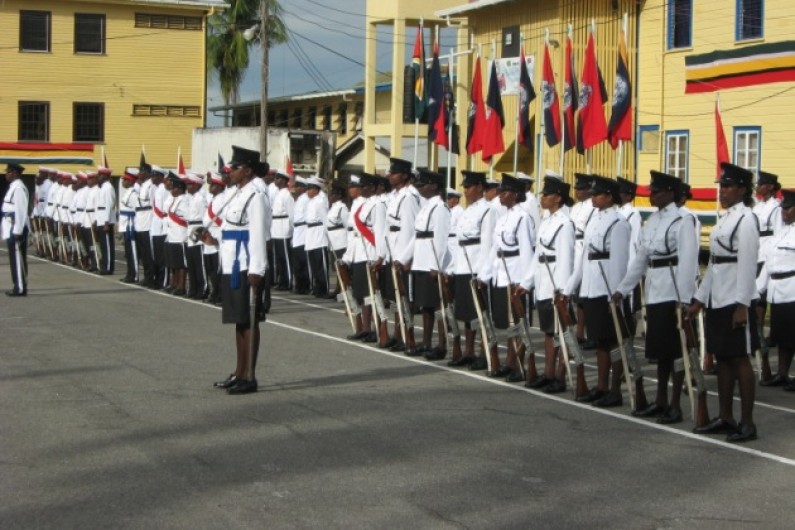 Member of Parliament for the Opposition, A Partnership for National Unity and Former Commissioner of Police Winston Felix believes that there is a need for members of the Guyana Police Force to be motivated and the Government ought to start that motivation process by confirming the Acting Police Commissioner and ensuring the Police Service Commission is in place to promote other officers.
Speaking at an APNU press conference on Friday, Mr. Felix said "you have a Guyana Police Force with no promotions for the past two years in the officer corps". He said since the death of the Chairman of the Police Service Commission, nothing has been done to replace him.
Felix served as Police Commissioner during a crime wave that was based around the Roger Khan criminal network. He is praised for bringing down that criminal network and working along with the Surinamese to ensure Khan's arrest in the neighbouring country and his eventual extradition to the United States.
The Guyana Police Force has been coming under criticism for the current crime situation in the country.  The Opposition parties believe the Government ought to take much of the blame because it is still to put in place a number of recommendations to reform the Force and failed to take advantage of British help for reform.
The former Police Commissioner also said there is still a problem of adequate resources being made available to the Guyana Police Force. He said their efforts to fight crime must be matched with the needed resources. Felix is also pushing for the age of retirement for Police Officers to be older.
Currently, Police officers would have to retire from the Force at the age of 55. The former Commissioner said retirement has taken away a great deal of experience and wealth of knowledge from the Guyana Police Force.
The Opposition parties continue to call for the resignation of the Minister of Home Affairs. The parties are of the view that Mr. Rohee has failed in his leadership of the security sector and ought to be replaced. The President has said he still has confidence in the Minister of Home Affairs.