Hours after the suspect in the Brickdam Police Station fire told his Attorneys that he never confessed to starting the blaze and played no part in the fire at the station, the Guyana Police Force has dismissed the statement and has reiterated that it has the man's confession on video.
According to the Police, the video recording of the confession will prove that the suspect was under no form of duress at the time he explained to the police how he allegedly started the fire.
The Police Force has described the reports that the man has accused the Police of forcing him to confess to the crime as "unsubstantiated attacks on the integrity and professionalism of ranks of the Guyana Police Force", which the Force sees as nothing more than an attempt to undermine the investigations.
The Police said the evidence of the video confession would be prepared for court presentation.
According to the statement from the Police, it will not be sparing any effort as it continues the investigation into the Saturday fire which destroyed the Police complex.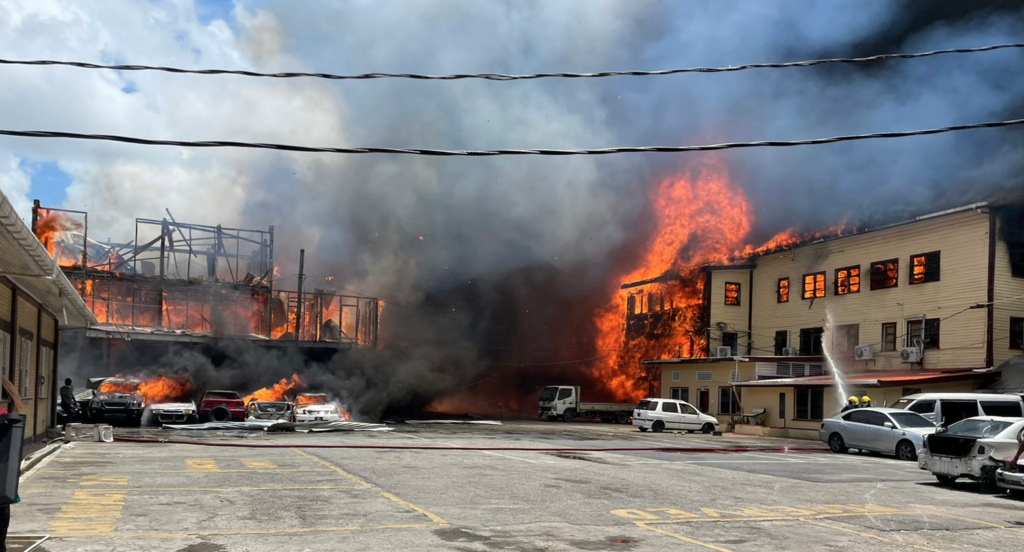 The 26-year-old suspect Clarence Greene was arrested by the Police on suspicion of an armed robbery early on Saturday morning. The man said he was taken to the Brickdam station where he was searched and placed in a cell by himself. He said moments after he was placed in the cell, he complained of a burning scent but that complaint was ignored.
He also told his Attorneys that the prisoner in the cell next to him, also raised an alarm over the burning scent in the building, but that complaint was also ignored.
Hours after, the man said the prisoners were evacuated as the station was engulfed by flames.