Police Commissioner (ag) Nigel Hoppie ordered an immediate probe this morning into the Police shooting death of Essequibo businessman Orin Boston.
The businessman was at his Dartmouth Essequibo home when members of the Polie SWAT Unit arrived at 4:40 this morning to conduct a search.
According to a Police statement, during the early morning search operation, there was a confrontation between the 29-year-old businessman and the Police. During the confrontation, the man who was unarmed was shot to his upper left arm, according to the Police statement.
The Police said he was taken to the Suddie Hospital where he was pronounced dead on arrival.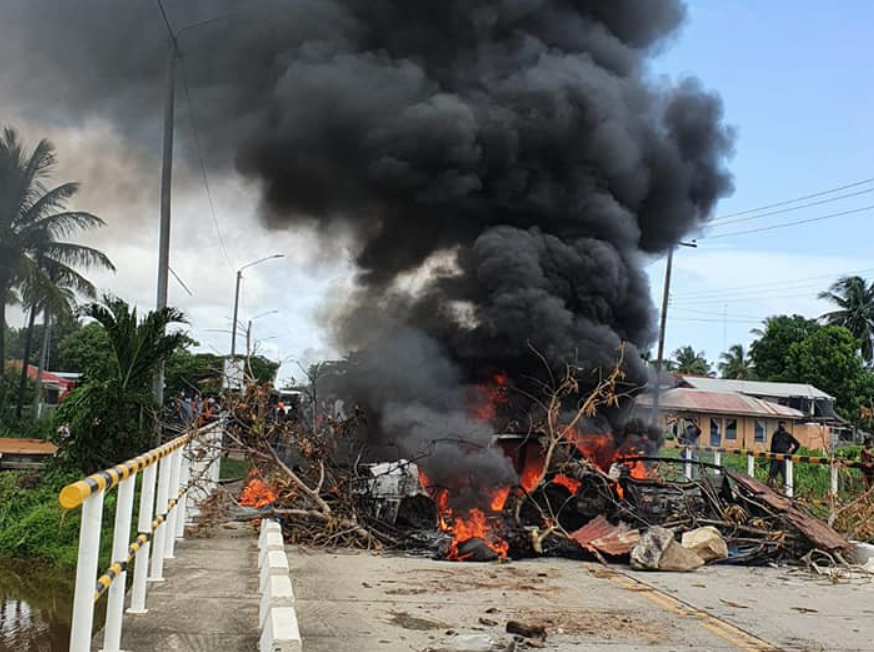 The incident has triggered widespread and fiery protests in the Dartmouth community, with angry residents burning tyres on the roadways and blocking off streets over the Police Force's shooting death of the businessman.
The Guyana Police Force said the Top Cop has instructed members of the Office of Professional Responsibility to conduct an immediate and thorough investigation.