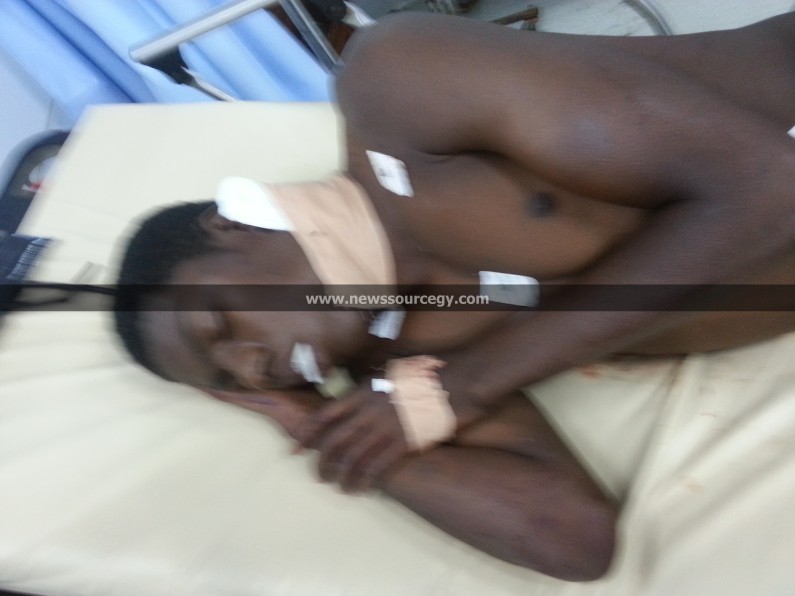 Investigators probing the police shooting of a 15-year-old boy in his mouth have asked the Doctor at the Georgetown Hospital who treated the young man to "clarify" his medical report.
News Source understands that the Doctor has since indicated to the Police that there is nothing more to clarify and that he has reported exactly what he saw when the teen was brought in for treatment and has also indicated the treatment he offered to the young man. The Doctor has reportedly refused to offer any more clarification to his medical report.
The Guyana Police Force is coming under increasing pressure to file charges against the police officer who shot the teen in his mouth after dragging him out of his house to question him about being a witness to a robbery. The Guyana Human Rights Association has added its voice to the chorus of criticism being leveled against the Police Force for its "foot dragging" on the issue.
The Human Rights body has said the current posture of the Police Force in relation to how it is dealing with the matter, does not auger well for the Force building its relationship with the community. The GHRA is of the view that the policeman who shot the teen should have already been appearing before a Magistrate to face charges.
Member of Parliament and Police Commissioner Winston Felix has also criticised the Police for its slow action in the matter. Felix said the Force is making it appear as if it is attempting a cover up in the matter.
The young man was shot in his mouth on the 1st May, 2014 in the North East, Lapenitence community. Almost two weeks after the incident, charges are still to be filed in the matter even as persons purporting to be legal representatives of the Policeman have attempted to offer the teen and his mother a financial settlement.
The mother of 15-year-old Alex Griffith has indicated that she does not want the matter to be settled but instead, she is demanding justice for her son.
Social Activist Mark Benschop who has been holding several protest actions in support of the teen has also said there must be charges brought against the policeman who shot the teenager in his mouth.
The teen Alex Griffith, has since positively identified the officer who shot him in his mouth while accusing him of being witness to a robbery committed on the same officer's sister. The teen said the policeman placed one bullet into the gun then placed the gun into his mouth and pulled the trigger in the style of russian roulette until the bullet was fired from the gun. The teen received several injuries to his mouth and lost some teeth. The Guyana Police Force is still to send the file in the matter to the Police Complaints Authority and the Director of Public Prosecutions for advice in the matter.