Governance Minister Raphael Trotman on Friday hinted the need for political differences to be set aside as Guyana pushes ahead with plans to develop its oil and gas industry.
Speaking at a United Nations Development Programme (UNDP) and Guyana Government coordinated summit on building capacity for managing the hydrocarbon sector in Guyana, Trotman said the entire nation has to get on board together and with one plan of action.
"I ask aloud and rhetorically – will we allow our political differences to divide and diminish our potential once again?" the Minister who has responsibility for the country's natural resources said.
Present among the pool of government officials and civil society members was former Minister of Natural Resources and the Environment Robert Persaud.
Trotman recognized Persaud's presence while acknowledging that preparation for the development of a full-fledged Hydrocarbon sector will take many years and requires a strengthening of institutional frameworks. "Guyana stands before an open door, it is a door that leads to great opportunity. One that understandably we are eager to enter, but yet, while indeed we must enter, we must do so with care, caution and patience for what lies behind though full of benefits, can also bring misery and grief," he added.
According to Trotman, recent oil price fluctuations and the impact have shown that managing a new extractive industry is a major challenge for many of the Governments in the developing world.
To this end, he noted that Guyana is being proactive in its approach to this emerging sector to ensure that all mechanisms necessary for the effective management and the best outcomes for its people are in place even before the first barrel of oil is brought to the surface, refined and sold.
"Today is one such step in that direction as the Government of Guyana with support from the evergreen and ever ready UNDP seeks to build the capacity of technicians, policy makers and other interest groups on the issues and challenges surrounding this emerging sector."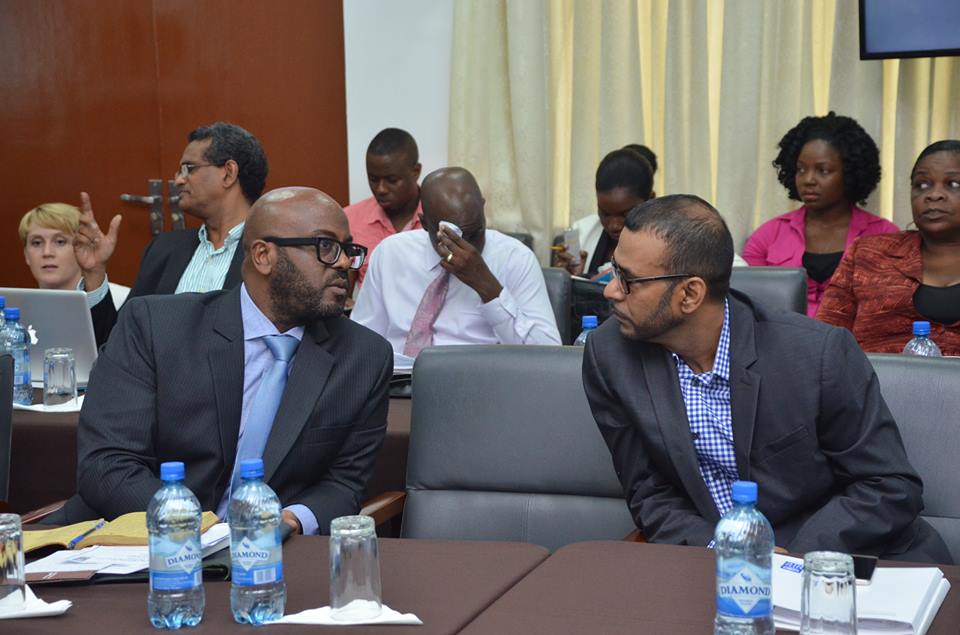 The Minister said oil is coming and Guyanese must prepare and become adept of what is going to be bequeathed and placed into their hands.
"We must make the necessary efforts to ensure that in decades to come we have something to show for our sustainable utilization of our natural resources."
He said the government is serious about utilizing the country's national patrimony in the best interest of the people of Guyana.
Meanwhile, UNDP Resident Representative Khadija Musa urged Guyana to ensure it builds capacity and implement efficient policies. She pledged the UNDP's support in this regard while also stressing the need for diversification. He said having oil can be a curse but only if the right steps for its sustainable development are not taken.
An american company is currently carrying out oil exploration work in Guyana waters. The company has already reported a significant oil find.