Well-known biker Ricardo Fagundes aka "Paper Shorts" was shot dead after being hit down by a car outside the Palm Court nightspot on Sunday night.
News Source understands that Fagundes was inside the night spot just after 9:30pm, when according to persons who were in the area, he left the nightspot to go on the outside reportedly after taking a call.
Just at the crossing near Middle and Main Street, he was first hit down by a car, according to eyewitnesses then shot multiple times to the body by gunmen. Investigators believe he was shot more than 10 times.
The shooting incident brought the curtains down on the activity that was taking place inside the bar, which locked up its doors after patrons hurried out.
Emergency Medical Services were summoned to the scene and they pronounced the man dead at the scene.
Family members who arrived at the scene broke down in tears at the sight of the man's body lying motionless on the road.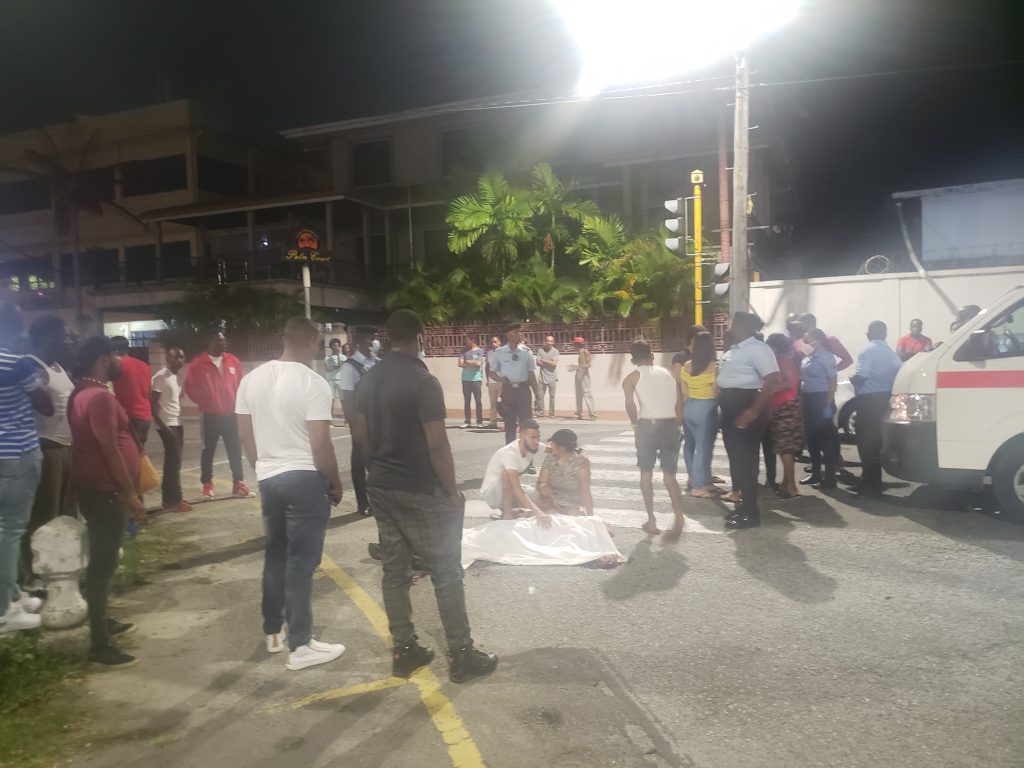 There are a number of CCTV cameras outside the club that are monitored by the Police. Investigators are hoping that the cameras might have picked up the cars involved in the execution.
Fagundes is a close Associate of former convicted drug trafficker Roger Khan and also worked with a number of persons in the gold trade.
Back in 2017, he was questioned by the Special Organised Crime Unit as part of a probe into allegations of illegal gold trading.