Police investigators are reviewing surveillance camera footage as they try to identify the two men who executed popular biker and gold dealer, Ricardo Fagundes aka "Paper Shorts" outside the Palm Court nightspot on Sunday night.
A video recording of the shooting captured by CCTV cameras at Palm Court shows Fagundes coming under a hail of gunfire just as he was crossing the road after leaving the nightspot. His assailants appeared to have been waiting on him.
Fagundes was walking towards a black vehicle when the two gunmen jumped out of a parked white car across the road and opened fire on him.
As the injured man fell to the ground, the gunmen ran closer to him while still shooting and stood over him, firing additional shots at close range.
The two are then seen hurrying back to the waiting white wagon and speeding off from the scene.
The execution occurred just after 9:30 pm, forcing the nightspot to immediately close its doors.
Emergency Medical Services were summoned to the scene and they pronounced the "Paper Shorts" dead at the scene.
Family members broke down in tears at the sight of the body lying motionless on the roadway.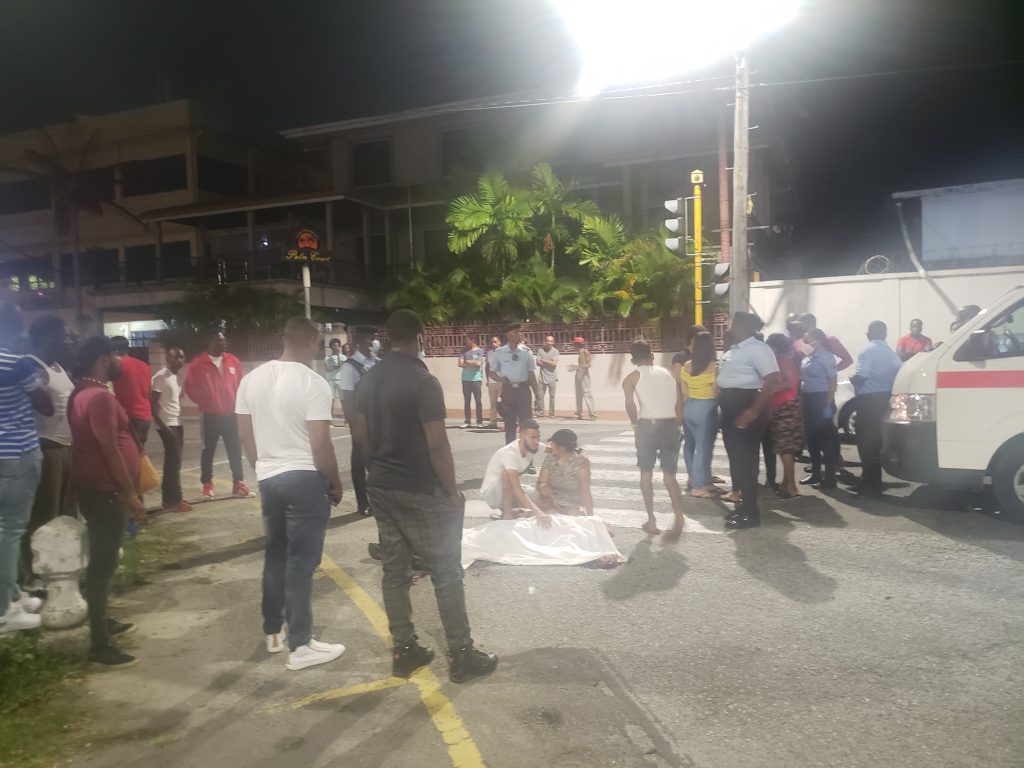 There are a number of other CCTV cameras outside the club that are monitored by the Police. Investigators are also reviewing the video recording of those cameras.
Fagundes was a close Associate of former convicted drug trafficker Roger Khan and also worked with a number of persons in the gold trade.
Back in 2017, he was questioned by the Special Organised Crime Unit as part of a probe into allegations of illegal gold trading.
He was never charged although his home was searched on a number of occasions by investigators. There were previous attempts on his life, according to close friends.
The investigation is ongoing.