Police investigators believe that a burnt-out white Toyota Fielder wagon that was found at Swan on the Soesdyke/Linden Highway was the same car used by the gunmen who executed popular biker Ricardo Fegaundes outside Palm Court.
The wagon was found ablaze Sunday night in the small community of Swan just off of the Soesdyke Linden Highway.
Checks of the car revealed that all of the markings that would have indicated its chassis number were completely scraped off.
Investigators are convinced that it is the same car that was used by the gunmen. They are now reviewing various CCTV cameras from around the City and along the East Bank Demerara corridor, hoping that images of the car and possibly its occupants were picked up by one of the cameras.
Surveillance video recording from Palm Court of the shooting death revealed that two gunmen carried out the attack and escaped in a white wagon that was waiting nearby with a driver.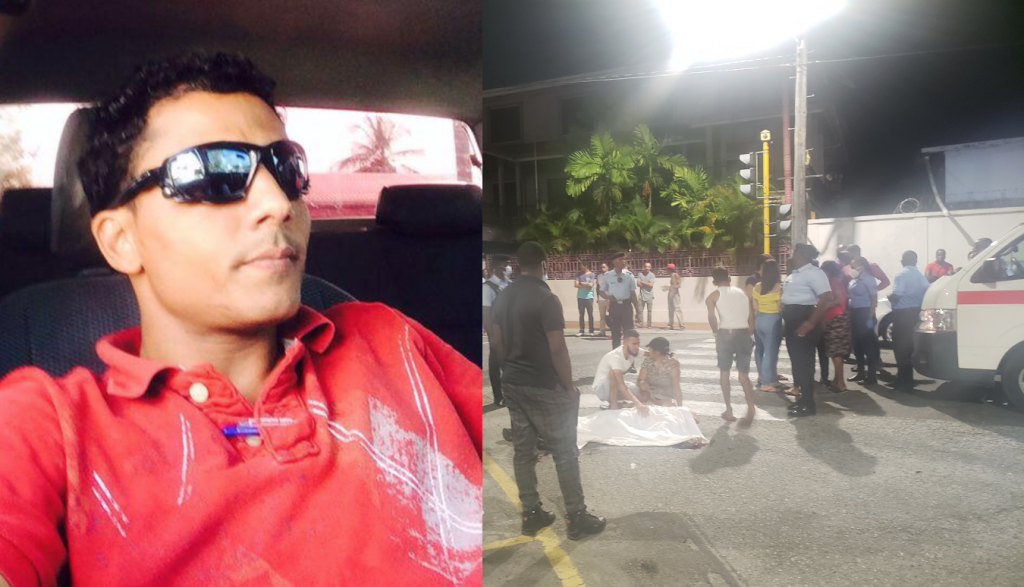 The video recording shows Fagundes coming under a hail of gunfire just as he was crossing the road after leaving the nightspot. The assailants appeared to have been waiting on him.
The man was walking towards a black 4X4 vehicle when the two gunmen jumped out of the back of a parked white car across the road and opened fire on him.
As Fagundes fell to the ground, the gunmen ran closer to him while still shooting and stood over him, firing additional shots at close range.
The two gunmen are then seen hurrying back to the waiting white wagon and speeding off from the scene.
The execution occurred just after 9:30 on Sunday night. There has been no arrest as the probe continues.