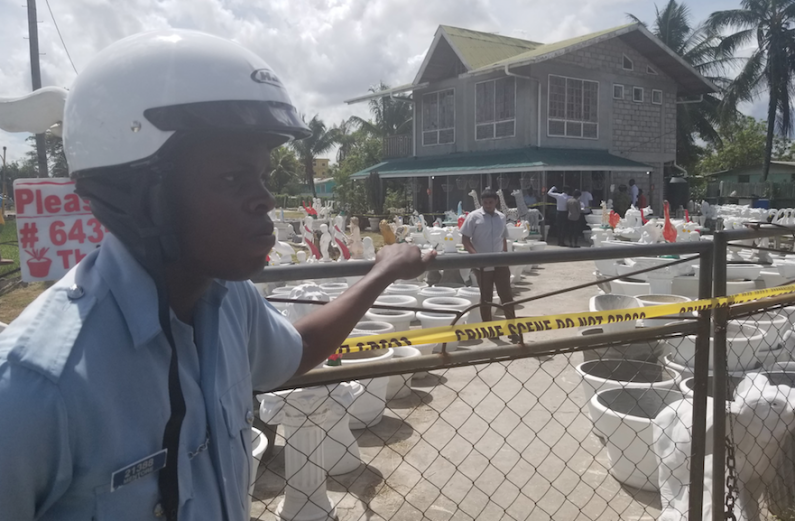 The lifeless body of well-known Mandela Avenue potter, Dorsett Small, was found in his home this midday.
The 55-year-old man whose yard is decorated with his many plant pots, lived alone and was last seen alive late Monday.
The discovery was made by one of his friends who became concerned after repeatedly calling the home and getting no answer.  When the friend visited the house, it was locked from the inside and he was forced to seek assistance to open the grill and the door to gain access to the house.
Paramedics were called in, but the man was already dead.
There were no signs of a break-in and investigators who were called to the scene, do not suspect foul play, according to Police sources.
The man's daughters broke down in tears as they rushed across to the house upon hearing the news.
"Let me see him, Let me see my father", one screamed, as other family members held her back.
Another relative of the man explained that he recently underwent an eye surgery and plans were being made to have a relative stay with him at the house. Family members explained that he also suffered from hypertension and diabetes. They suspect that he may have collapsed following an attack from one of the two illnesses.
Investigators spent just over an hour at the scene, taking photographs and video and eventually left, allowing family members to gain access to the home.