General Secretary of the People's Progressive Party, Clement Rohee on Monday announced that the party had called in one of its members and former Minister, Jennifer Westford over an attempt to have a number of government vehicles transferred to her, her spouse and other private individuals.
Mr. Rohee would only say that he met with Ms. Westford and she was advised "on a certain course of action" with regard to the issue.
When asked whether a request was made for her to take back any government vehicles she currently has in her possession, Rohee again said he advised her on a certain course of action.
The former Minister of Public Service Jennifer Westford and her spouse, GDF Coast Guard Head, Gary Beaton were named in documents as two of the persons who were going to receive government vehicles that were about to be transferred from the Ministry of Public Service.
Two senior officers of the Ministry have since been sent on leave and the police has been called in to deal with the issue.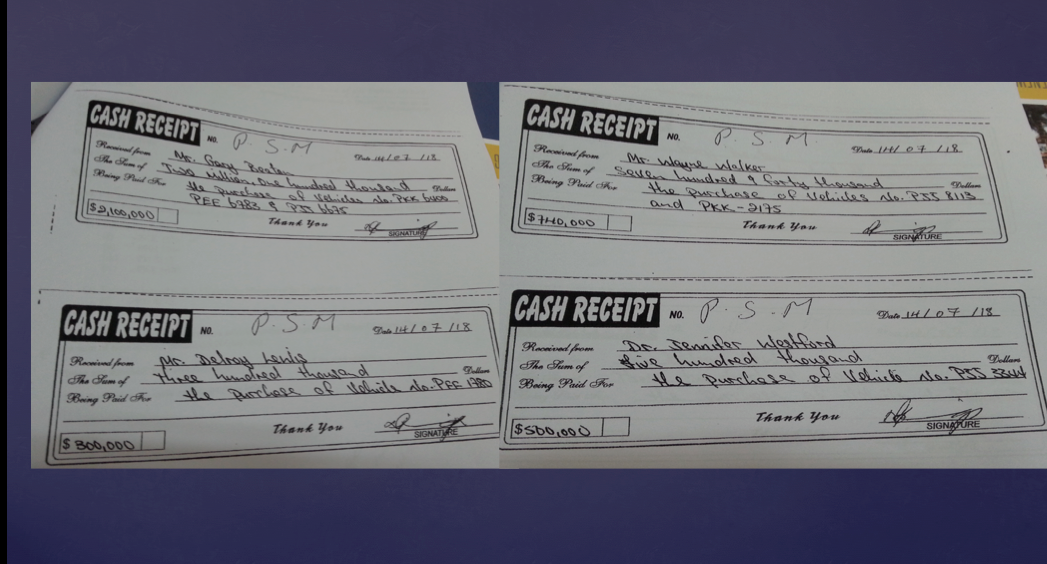 The Guyana Revenue Authority just after the elections had received a request from the Chief Personnel Officer of the Ministry, Margaret Cummings for the transfer of eight vehicles from the ministry to private citizens including the Minister and her spouse. Receipts that appear to be bogus were also presented to the GRA to indicate that the vehicles were sold.
However, when the Permanent Secretary of the Ministry was contacted by the GRA over the transaction, he said he knew nothing of any sale or any transfer and the GRA should stop the attempt.
The Permanent Secretary then informed the new government of the development.
He also wrote the former Minister on the issue and also requested that she indicate the whereabouts of a new Kia Sorento sport utility vehicle which was bought by the Ministry last year. He attached several purchase orders and receipts for that vehicle in his letter to Westford.
Minister of State Joe Harmon has indicated that there could be criminal charges in the matter. But he also called on any person with government property and vehicles to return the items to the Ministry to avoid any further action.