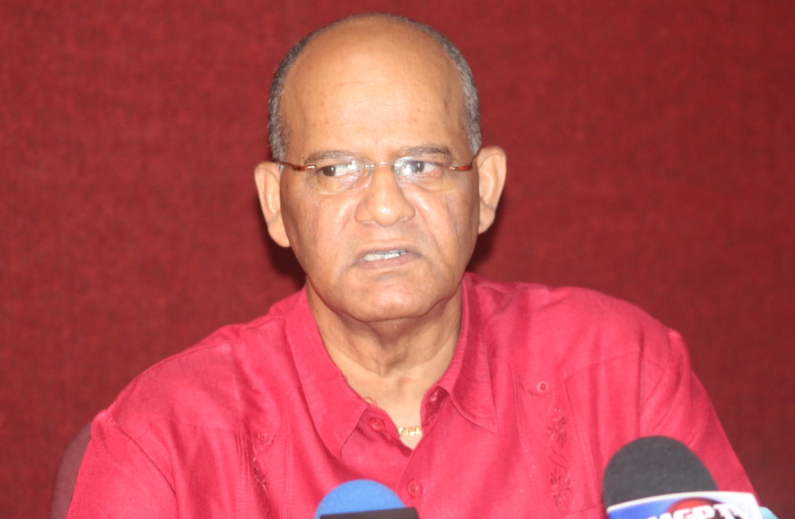 The People's Progressive Party might not be willing to contest local government elections once Dr. Steve Surujbally remains as the Chairman of the Guyana Elections Commission.
Local government elections were last held in Guyana back in 1994. The new government has promised to call local government elections by next year as it settles into office.
But since the PPP lost the May 11 national elections, it has been calling for changes at the Elections Commission and the party also wants to see the Chairman of GECOM resign from that position. Mr,. Surujbally has refused.
At his weekly press conference, the PPP's General Secretary Clement Rohee was asked directly about whether the party will take part in local government elections once Surujbally remained at the helm of GECOM. Mr. Rohee said "not with Mr. Surujbally.
When further pressed on the issue, he said he is not saying that they would boycott the elections but the party wants to see Surujbally go and is not prepared to head into local elections with him still there in that position.
Although the general elections were deemed free, fair and credible by observers and the international community, the PPP maintains that it was cheated out of office.
The issue of local government elections was a hot topic issue on the campaign trail. The PPP did not call local government elections for 2 decades of its time in in office.