Led by the Party's General Secretary Bharrat Jagdeo and the Presidential Candidate, Irfaan Ali, scores of supporters of the opposition People's Progressive Party gathered outside of the Ministry of the Presidency this midday for "elections now".
"We want elections now", they shouted as some read out a list of Government Ministers that they want to see out of office.
PPP Presidential Candidate, Irfaan Ali, told News Source that a dark cloud hangs over Guyana today as the three month period after the no-confidence vote expires.
He said he believes a date should be named for the elections immediately rather than for the wait to continue.
"My position is in line with the party's position. We want elections now! The Government and GECOM have had enough time to prepare for elections by today. They did not fulfill their responsibility and we will not accept a November date", Mr. Ali said.
Opposition Leader and PPP General Secretary Bharrat Jagdeo said his party has started a campaign internationally to bring attention to the situation in Guyana. He said he will not be speaking to the President about anything other than a date for elections.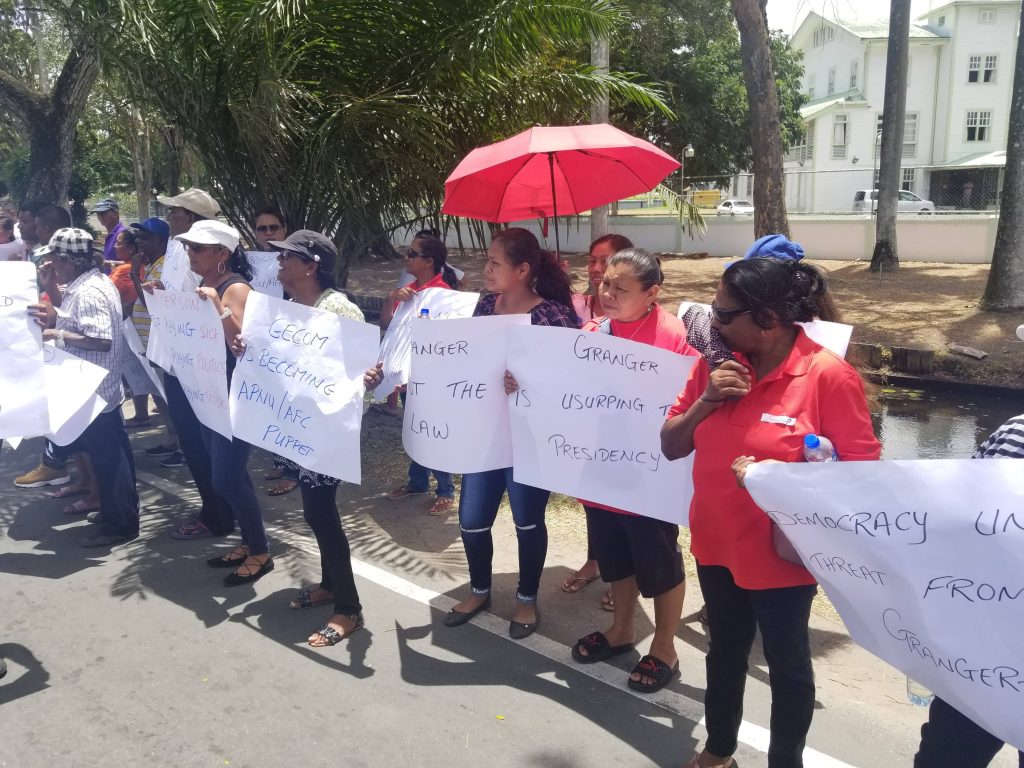 Mr. Jagdeo told News Source that "I am hoping that wherever he is, that he is seeing this expression of dissatisfaction…The thing is that if Mr. Granger names a date within 60 days from now, we believe it could be held within 60 days, then I am prepared to talk…you name a date that is consistent with Article 107 and therefore we have a reason to talk. I am not interested in talking with him and his proposal for November is a non-starter".
Jagdeo said that his party does not intend to disrupt the lives of the ordinary Guyanese during this period and therefore the protest actions will be specific days and will be complimented by other efforts to bring attention to the situation that the country is facing.
He said the party will target the President and his Ministers to make their lives uncomfortable, as long as there is no naming of a date for the elections.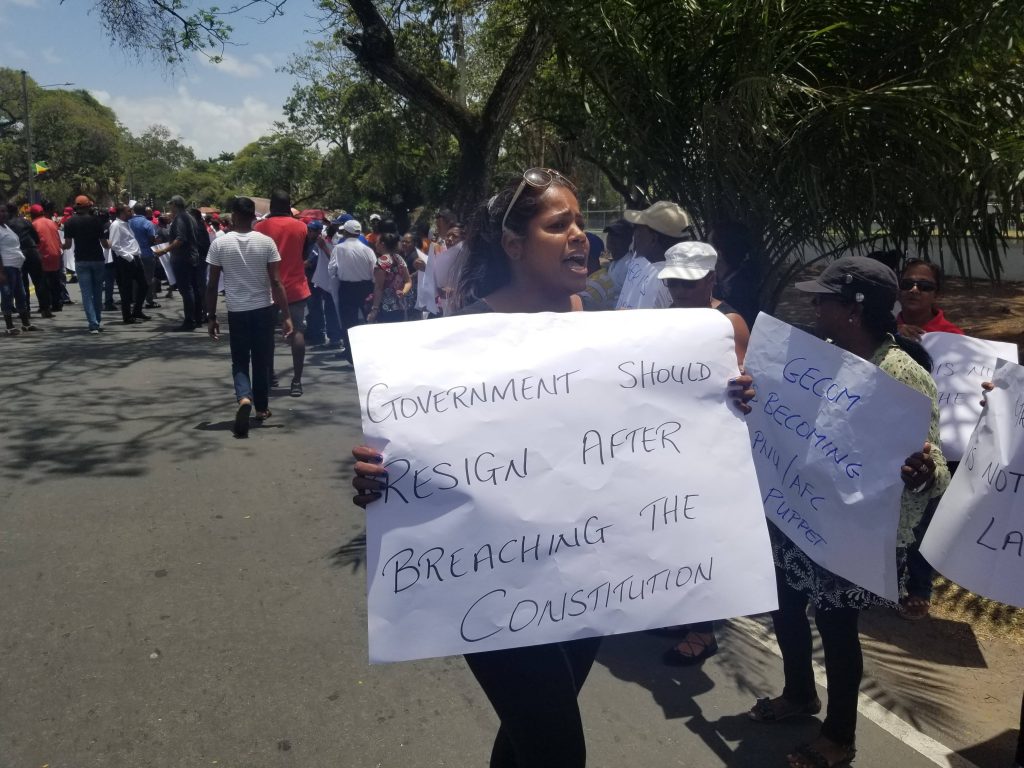 Two days ago, President David Granger indicated that he intends to name a date shortly in keeping with the guidance from the Elections Commission.
The Chairman of the Guyana Elections Commission has indicated that the Commission should be ready to host elections by late November.
The Constitution of Guyana calls for elections to be held within 90 days of the passage of a no-confidence motion or at a time agreed to by two-thirds of the National Assembly.