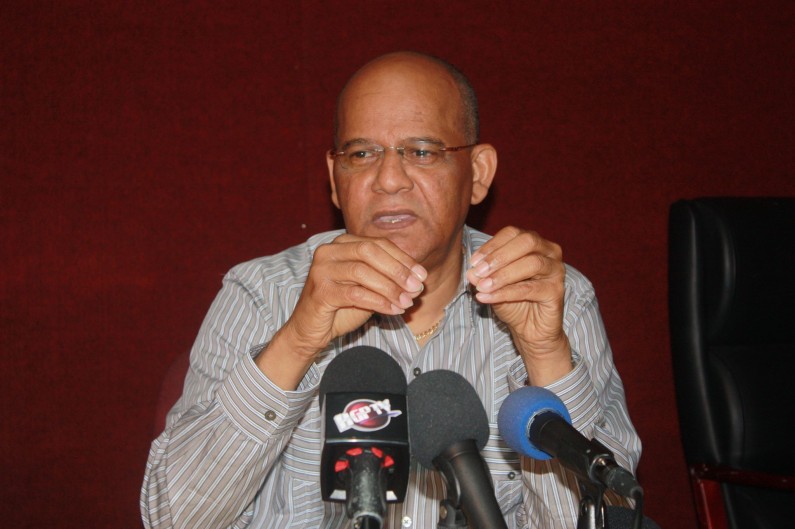 Guyana's Political Opposition, the People's Progressive Party is not totally satisfied with the outcome of the recently concluded 37th Regular Meeting of Heads of Government of the Caribbean Community (CARICOM).
At a press conference on Monday, PPP's General Secretary Clement Rohee reflected on the meeting and urged the Guyana Government to allow the Parliament to review some of those outcomes for bipartisan consideration.
Rohee zoned in on the CARICOM crime and security strategy that is to be completed by February 2017 and reminded that the first such strategy was crafted at the 24th meeting in Haiti back in February 2013.
"The PPP is aware that save for its application in Guyana, the strategy was left to languish in the Region as a whole," Rohee said.
The plan calls on member states to ensure that its respected national security plan is in-sync with the Crime and Security Strategic Plan.
Rohee wants the APNU+AFC government to immediately activate the Parliamentary Oversight Committee on Security Sector reform to review 2013 strategy and vest the body with the authority to formulate Guyana's own National Security Plan.
"The Party further calls on the Granger Administration to place before the body the draft CARICOM Arrest Treaty for bipartisan consideration," Rohee added.
He said this treaty too had been languishing for several years since 2008.
CARICOM Heads of Government have now agreed to settle the treaty before the end of 2016.
The PPP has also taken note of CARICOM's move to review the Caricom Single Market and Economy (CSME).
Rohee wants the economic Services Committee to also enage on these matters.
The PPP GS also blazed the government for engaging other member states on matters of national importance in the absence of a national discussion.
"It is wrong and unacceptable for the government to engage other member states on matters of national importance when there was no national discussion… Brexit is a case in point," he added.