The Crane Housing Scheme man who brutally chopped his wife and 2-year-old son to death, while severing one of the hands of his mother was on Monday charged and remanded to prison.
Suresh Ganesh made his appearance at the Vreed-en-Hoop Magistrates' Court and was not required to plead when the charges were read to him by Magistrate Clive Nurse.
Ganesh was charged with two counts of murder of his wife, 32-year-old Vanessa Sookram and her 2-year-old son, Joel Ganesh.
He will return to Court on August 29.
Grieving family members gathered outside the Courtroom on Monday and broke into tears as he was being escorted into Court.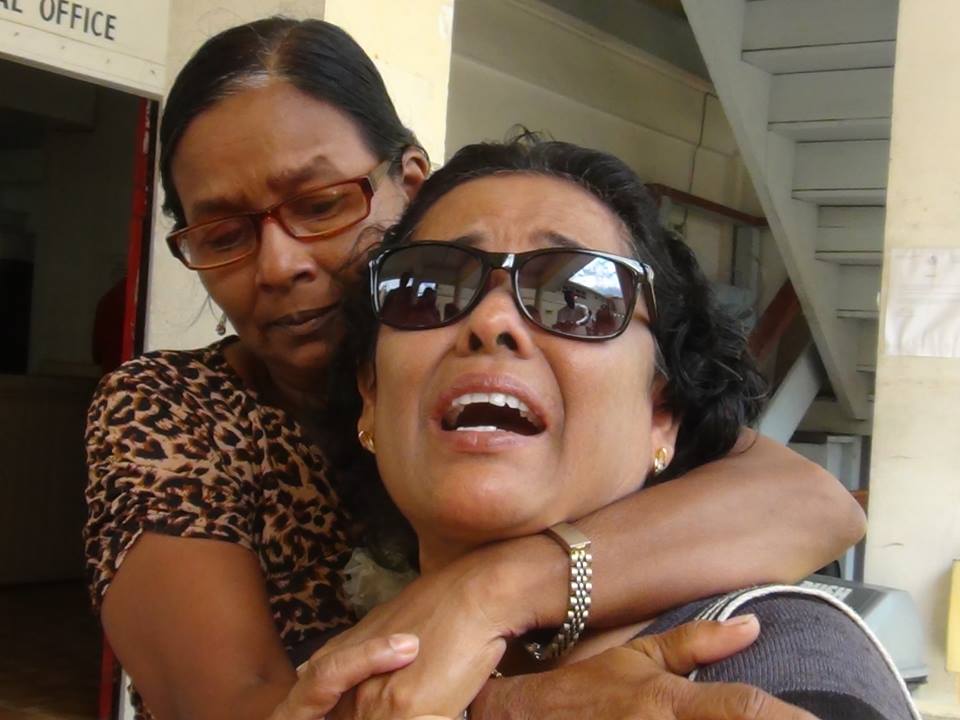 The woman and her son were murdered by Ganesh in an early morning attack at their Crane, West Coast Demerara home two Fridays ago.
Prior to today's hearing, Ganesh was taken for a psychiatric evaluation where Doctors determined that he was fit to stand trial.
During the attack in which Ganesh went berserk, he chopped his mother and stabbed and chopped his baby but later claimed that he had no recollection of what he did.
The wife was found with several stabs wounds to her body, lying next to the baby