Guyana Day at the Dubai Expo was more than just showcasing Guyana's rich culture. It also served as a welcoming guide to investing in Guyana and President Irfaan Ali used his address to the international exposition in Dubai to encourage investors to begin looking closer at Guyana.
During his address, the President explained that Guyana is no longer the "world's best-kept secret", but it is now more inviting to investors as the oil industry takes off.
However, the President noted that even as Guyana becomes a player in the international oil arena, it will continue to focus on its other industries including agriculture and tourism.
"We will continue to pursue oil production offshore, but onshore we will definitely intensify the de-carbonization of the economy. We will do so principally on an expanded Low Carbon Development Strategy, which will emphasize low levels of deforestation, biodiversity protection, freshwater management, the sustainable development of the marine economy, and conservation. Indeed, Guyana has announced that it intends to be a leader in terms of the environment and to align its development trajectory along a low-carbon pathway", President Ali said.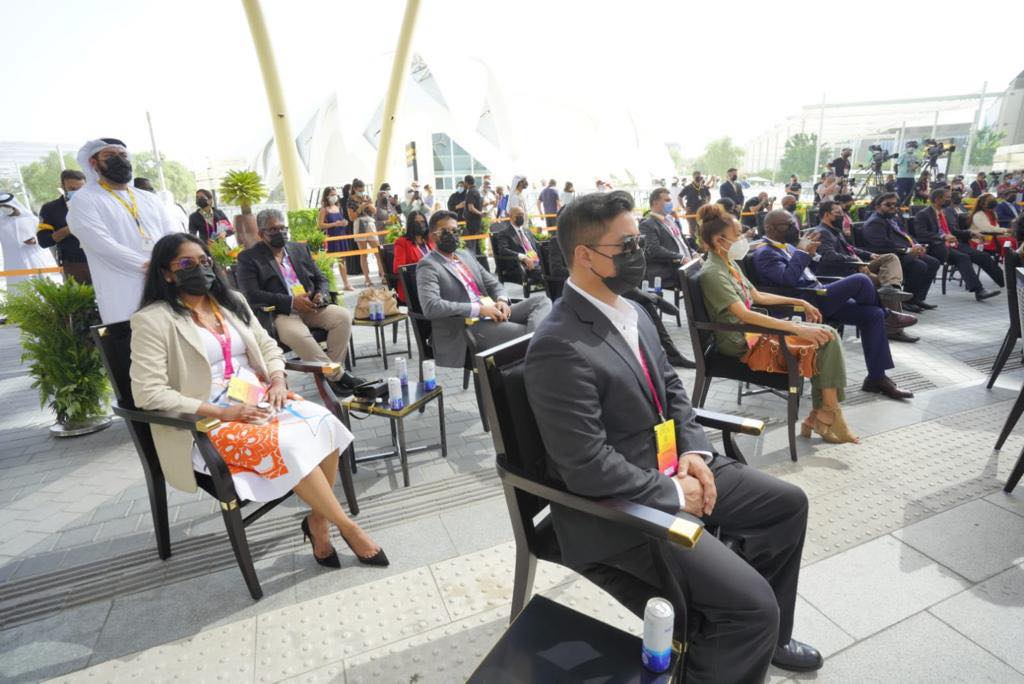 Dealing with the agriculture sector, the President said Guyana is a major food producer and Agriculture has been a mainstay of the country's economy.
 "The country is blessed with vast tracts of arable lands, abundant sources of freshwater supplies, and a highly skilled and experienced agricultural workforce", President Ali said, while also talking up Guyana's close ties in trade on the international scene.
"With a small population, Guyana depends considerably on international trade. We are an integral part of the Caribbean Community, which has a single market and is moving towards a single economy. We share historic ties with Britain and the European Union, which have long been valued markets for our goods and services. We also have ties with countries in Asia, and now we are strengthening our relations with this part of the world".
The President said investors are assured of agreements that facilitate trade between Guyana and all corners of the globe. He said he believes the country is in its finest era and is being prepared for its fastest and most explosive economic and social transformation.
"We want to ensure a prosperous country where our people can enjoy high standards of living, including a 21st-century education and world-class health services. I want Guyanese to enjoy these and other benefits in a healthy, safe, and secure environment", President Ali said.
He spoke about the transformation of Dubai while indicating that the Government will be pushing for a modern Guyana.
Guyana has sent a large contingent to the Dubai Expo. In addition to Government officials, representatives from the Private Sector Commission and the American Chamber of Commerce in Guyana are also attending the event. 
A number of local artistes are also in Dubai showcasing the country's culture. 
Guyana's participation in the Dubai Expo which has brought together over 150 countries has been supported through a US$1.5 Million contribution by the Government of Dubai to cover costs to attend and participate.