While not divulging details of the plan, President Irfaan Ali announced today that his government will be moving to construct 1000 new homes in the Region Ten area.
The President and a number of senior government Ministers traveled to Linden today for a cabinet outreach.
During a meeting with community leaders, President Ali said the move will assist in the creation of jobs in Linden and other Region 10 communities. Lindeners and other Region 10 residents have been complaining about the long time it takes for them to be granted land for housing and business development.
"We will be engaging the young people and women in the construction of the homes," he told a group of women.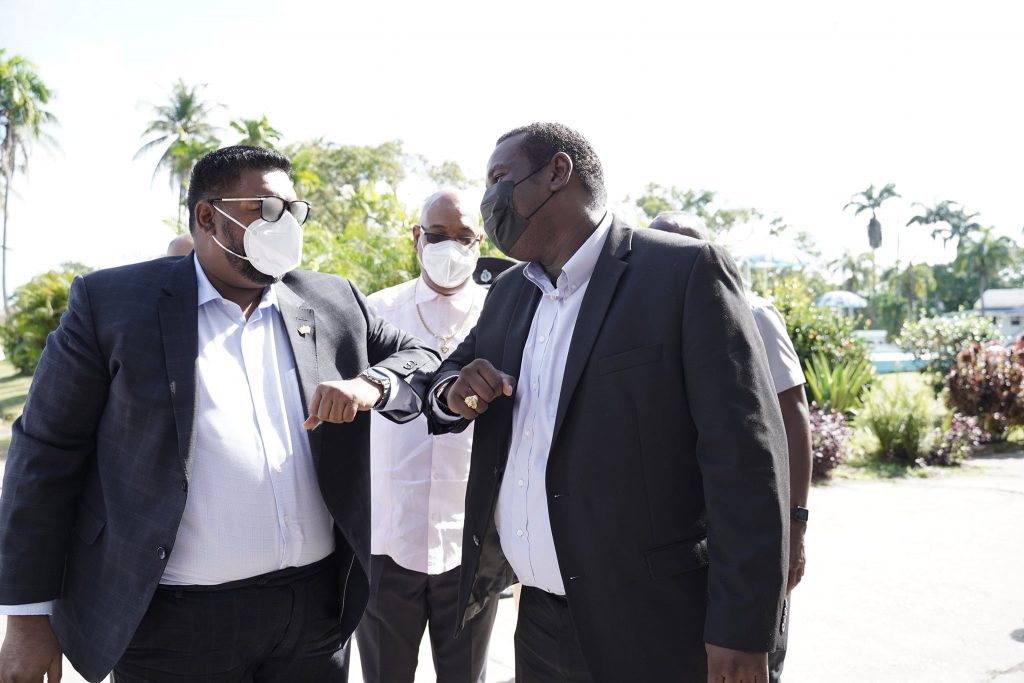 The President said that the intention is to tap into the skills of residents as well as to source the building materials from the community.
"We need the materials for the construction of these houses to come from this region. The lumber, the sawmill, block makers and carpenters will all be engaged, if you don't have the skills, we will bring in people to train you so that employment is created for the residents here."
The President also told Region 10 residents that the government will be moving to unveil several other plans in an effort to create more jobs in the Region 10 area.