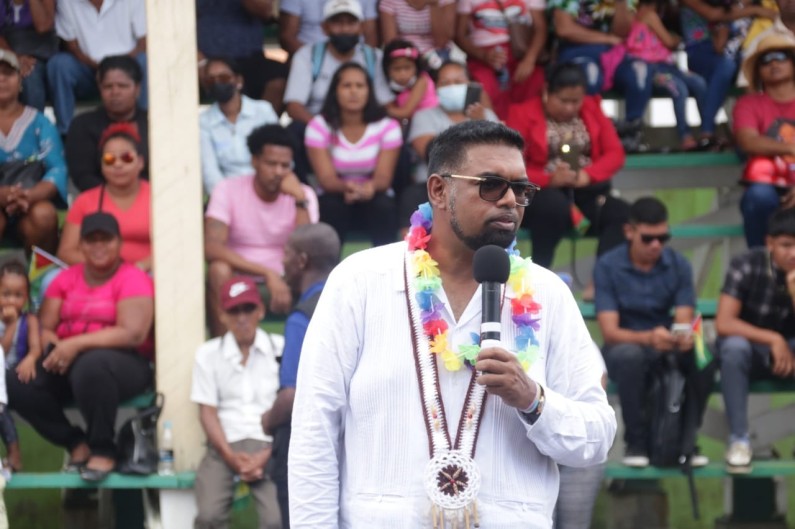 President Irfaan Ali took his "One Guyana" plan to the Region 7 town of Bartica today where he met with residents and sought to address some of the concerns and challenges being faced by them.
Before meeting with residents of the community, the President stopped at a number of schools and listened to some of the issues being faced by teachers. Moments later during his public meeting, he announced that the Government will be moving to address the concerns of the teachers and school administrators while also seeking to train more teachers for the region.
He said more Government housing will be built in the Region 7 communities and made available to young professionals.
President Ali told Bartica residents that the Government will continue to work for all the people of Guyana. He said all of his promises will be fulfilled.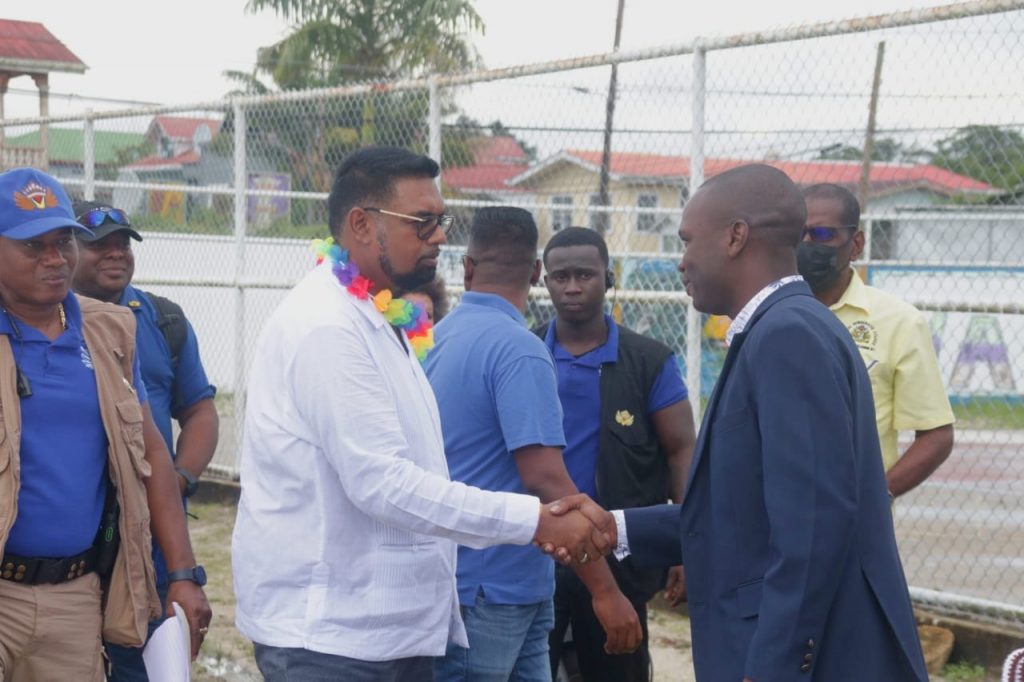 "You have given us the opportunity to deliver on our promises and we have delivered. Everything that we signed on to in that social contract when the government was elected has been delivered and is in the process of being delivered. And I assure you today that every single promise we made…will be delivered with the help of God and the strong hard work of all of you", the President told the Bartica residents.
He said the Government's main focus is to ensure there is more disposable income available to citizens.
"Our task as a country and as a government is to put more disposable income in the pockets of people and once we put more disposable income in the pocket, you will have more resources, and a higher standard of living", President Ali said.
Region Seven is known for gold mining. 
It was noted during the meeting that the Government has removed several taxes to assist the mining sector and has also provided the sector with relief measures. But gold miners still continue to complain about the rising cost of operating their trade. 
The President said the region should look at other forms of economic activity, noting that agriculture needs to be seriously looked at in the region.