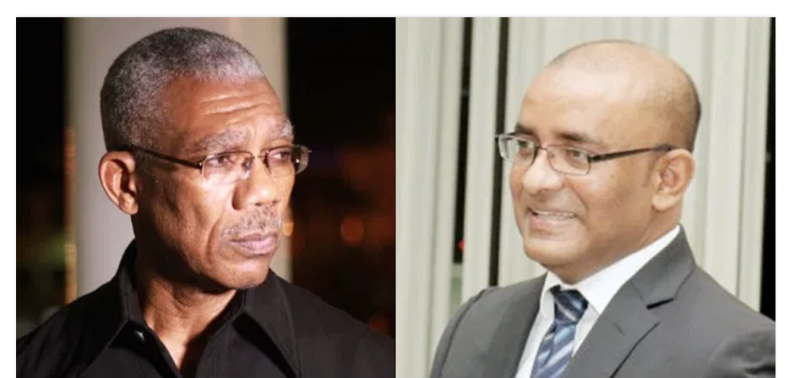 President David Granger laid into Opposition Leader Bharrat Jagdeo today about his claim that he will investigate the crime sprees that led to hundreds of deaths during his Presidency.
Appearing on the 94.1FM programme "Hot Seat", the President said Jagdeo cannot be believed with his sudden interest to investigate crime and killings that took place under his watch.
The President told host Stan Gouveia that Jagdeo did not even bother to investigate the assassination of one of his own Cabinet Ministers during the crime spree.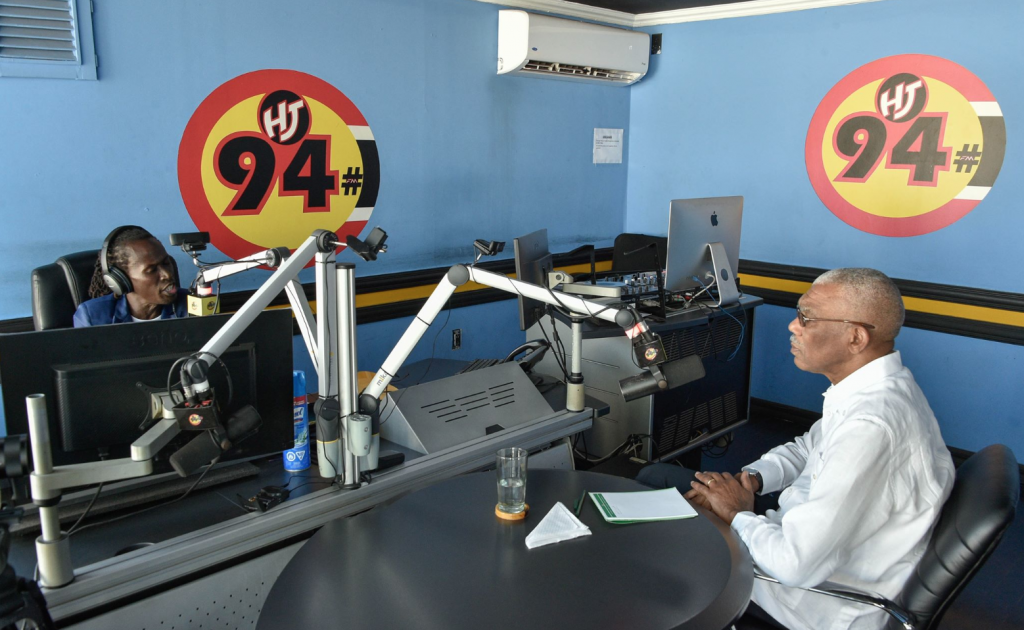 "Even in the case of Satyadeow Sawh, who was a Minister in Mr. Jagdeo's government, which can show you the untruthfulness of this person, he has in his cabinet somebody sitting down next to him who is assassinated and he does not even hold a coroner's inquest much less a Commission of Inquiry, a Cabinet colleague. His family came to me, the family sued the government, the PPP administration", the President said.
The President has come under criticism for not convening a Commission of Inquiry looking at the deaths that occurred during that crime spree under the Jagdeo administration.
He explained today that many of the persons who would have served as witnesses were killed during the troubled period and others may be hesitant about coming forward.
According to the President, "part of the troubles that we saw between 2000 and 2010 involved the methodical removal of witnesses to those crimes and the result is that it is very difficult to get evidence. You can't convene a Commission of Inquiry and nobody is willing to come forward to with evidence. I did make an attempt with Lindo Creek and the evidence was insubstantial".
The Stabroek Newspaper recently produced a special supplement on the troubled period detailing the killings that took place, including those of lawmen, criminals and gang members and ordinary citizens. Over 400 persons were killed during the crime spree.
"There were at least 10 massacres that took place under Mr. Jagdeo and he didn't investigate a single one. Why would you believe him now? When he was in power and had the power to do it, he didn't do it. Now that he is out of power, how is he going to do it? He is not going be President again for eternity, so what is he talking about?", the President questioned.
The President said once there is evidence, his government will continue its efforts to investigate the killings that occurred under the PPP.
He said his government has been able to bring such instances to an end because of actions that it has taken in the area of security.
The crime spree under the Jagdeo Presidency saw the blossoming of a phantom death squad that was used to eliminate suspected criminals. But then many members of the same death squad were suspected to be hired killers who also executed other persons at a cost. Many of those cases remain unsolved.