President Irfaan Ali this morning urged the business community to prepare for a good year next year.
But this he said will take a lot of forward planning since the country is moving in a different direction.
The President this morning hosted a breakfast for the Private Sector Commission and it was there that he told leading business figures to join hands and grab the opportunities that will be coming in the new year.
"The type and scale of opportunities that are coming our way require more of you getting to know each other and building stronger partnership and getting to know each other. I always refer to building more consortiums to go after big opportunities," the President said.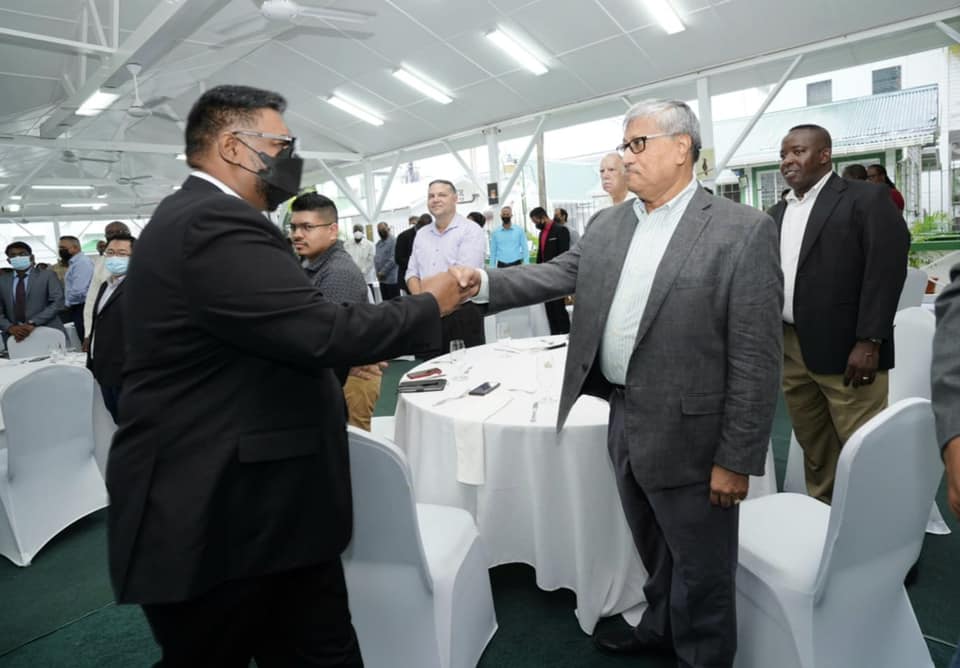 The President said the government is in the process of modernizing all of the country's legislation so as to give shelter to the business community by providing the legal platform to pursue the growth of their businesses.
He said the government will also create an environment to grow businesses in the coming year.
"And you will see that demonstrated more clearly in the new year but if you have a plan, and initiative or an idea that you think can create jobs, generate wealth and can expand the business opportunities in our country, come to us let us discuss it," the President encourages.
The President said his administration is working hard to open new markets and create new opportunities within CARICOM and other blocs and the private sector must position itself to cash in.
A Local Content Bill was recently tabled in the National Assembly to ensure local businesses benefit more from the growing oil and gas sector.