A Former Chief Magistrate of Guyana, K.A. Juman-Yassin, believes time and tax payers dollars are being wasted with the ongoing Commission of Inquiry into the Camp Street Prison unrest.
The CoI was ordered by President David Granger and set up within a matter of following the March 3 disturbances which left 17 inmates dead.
Mr. Juman-Yassin, who is now a practicing Attorney, in a lengthy letter to the press, said "it is my humble view that the setting up of this new Commission of Inquiry was a huge mistake and no new tangible recommendations will come out of it."
"The truth will not come out of the evidence as the major players are the prison officials and the prisoners and each side will generally want to cast blame on the other," he surmised.
The former Chief Magistrate is also of the view that former Director of Prisons Dale Erskine should not have been a member of the commission as his retirement from the service was not too long ago, and there may be a perception that it may be difficult for him to disassociate himself from the system and some of the prison personnel.
"I have the greatest respect for him as a man of honour and character, but in the public eye, perception is what counts," he said.
Yassin was also against the offering of evidence by the in public, arguing that some persons may not want to give full disclosure for fear of reaction from fellow inmates and prison officials. "Prisoners will also not want to snitch on other prisoners as they will then place their lives in jeopardy when they return to the prison. Likewise the prison officers will be reluctant to state publicly any fault of any of their superior officers, fellow officers or the system in place because this may affect their promotion or may cause them be to be transferred to other locations," he added.
He said too that even if their evidence is taken in private they are still likely to see Mr. Erskine as the man who had some of these officers under his command, and may think that what they say would get back to them.
While pointing to past inquiries and recommendations which were never fully implemented, the Attorney claimed that the problems in the prison have been simmering for years, and unfortunately nothing constructive has been done. Like several inmates, he believes the major problems are: delay in trials, overcrowding in the prison, food being given to prisoners, need for prisoners to have more time with family and remuneration. "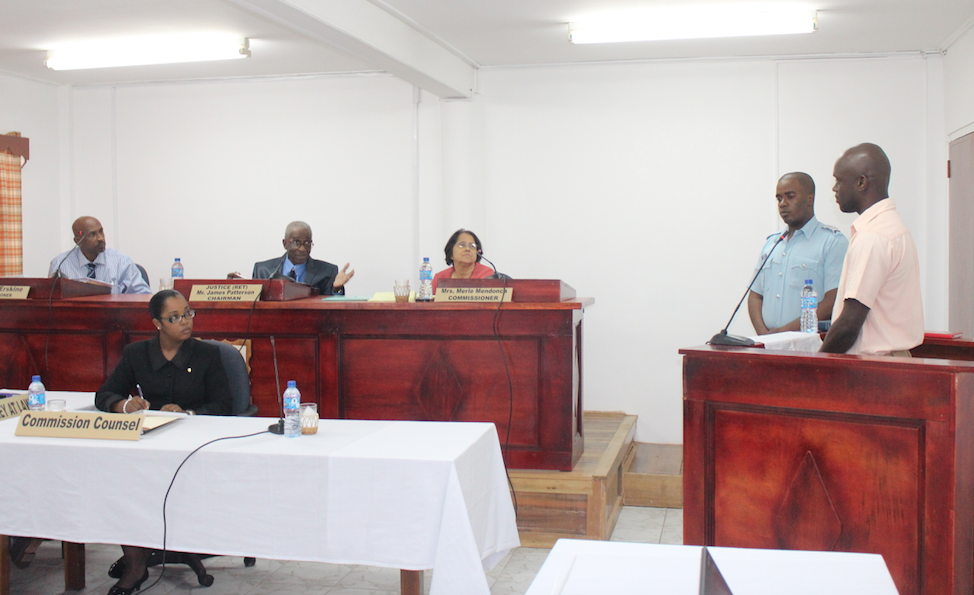 At the end of the day prisoners have to realize that they are being punished for offences to society and that all will not be rosy in prison, but they must be treated fairly and upon their release from prison they should have some hope that they can be reintegrated back into society if they do not resort back to crime. We all have to be involved in order to make this happen as one way or the other our action or inaction will have an effect."
Mr. Juman – Yassin's position was extensive but he concluded and insisted that the current Commission of Inquiry is a waste of time and money and that it was hurriedly, He believes this was done too to deflect from the government, the horror of what took place and the perceived failure to maintain order at an institution where this is mandatory.