The Leader of the Alliance for Change and Prime Ministerial Candidate in the APNU+AFC coalition, Khemraj Ramjattan has welcomed the move to have a recount of all the votes cast in the 2nd March elections.
During an interview on Kaieteur Radio today, Mr. Ramjattan said the recount should bring some satisfaction to those involved in the process.
"Do the recount, do that which will ensure that everyone will feel satisfied, win, lose or draw, we accept it and we have to move on", Mr. Ramjattan said.
The Guyana Elections Commission is preparing to begin a recount of all votes cast in the elections. That recount could start within days.
The APNU+AFC Prime Ministerial Candidate who is the current Public Security Minister said it is better to have the recount rather than to present declarations that some of the political parties might see as a problem.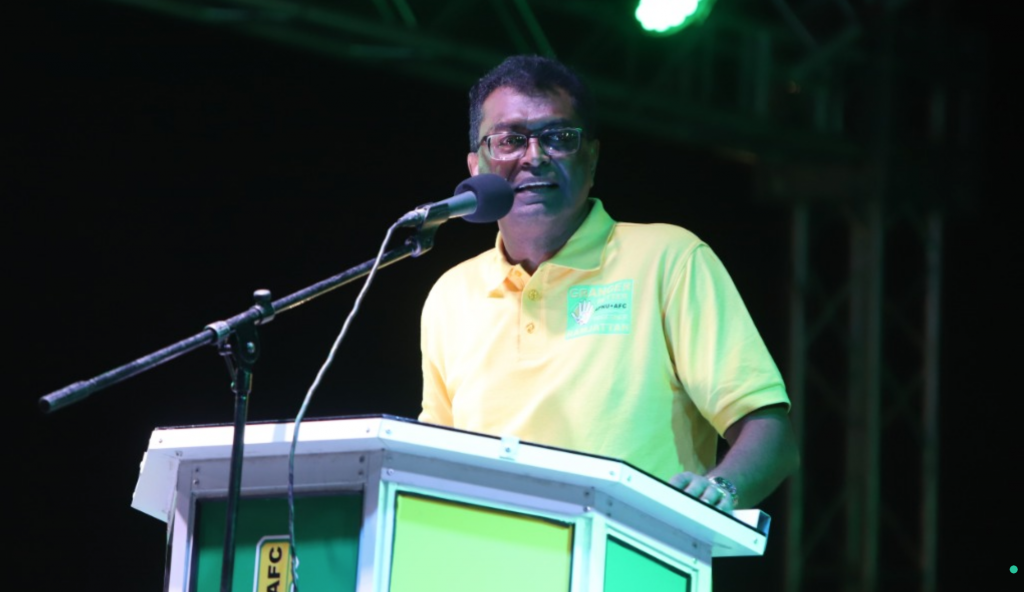 "I believe that this is better than if you now have a declaration that half the country will not like whether that half is the PPP half or the APNU+AFC half. It is better and it is going to be, a recount of this nature of all the boxes whereby you can avoid even an elections petition, assuming she comes out and says the declaration is X and we win the elections and the PPP feels very bad about it and then wait four years or five years the last election petition took, to verify whether the elections were legal or not", Mr. Ramjattan said.
Asked what would be his reaction if the PPP were to be declared the winner of the elections after the recount, Ramjattan said: "I would immediately congratulate Irfaan Ali and tell him God Bless and I am here to give support as possible and I hope that they will do the same if the APNU+AFC wins".
Both sides have been claiming early victory in the elections that are still to be finalized more than seven weeks after citizens went to the polls.