Convicted Guyanese drug kingpin, Shaheed Roger Khan walked off of an American Airlines flight and onto local soil late on Friday night, more than 13 years since he was last here.
He was handed over to local law enforcement agents by US agents at the Cheddi Jagan Airport and quickly whisked off to the Criminal Investigations Department of the Guyana Police Force at Eve Leary for processing.
Khan was deported from the US after serving a 10-year jail sentence for narco-trafficking. He had pleaded guilty to the narco-trafficking charges in a plea deal with US Prosecutors.
At the Cheddi Jagan Airport, security appeared on high alert for Khan's arrival. Masked Special Forces agents of the Police Force escorted Khan from the airport in a heavily tinted vehicle and the first glimpse the media got of him was as he was being led into the CID headquarters.
At the CID headquarters, Roger Khan was visited by his local Attorney Glen Hannoman who later told reporters that Khan is going to remain in Police custody.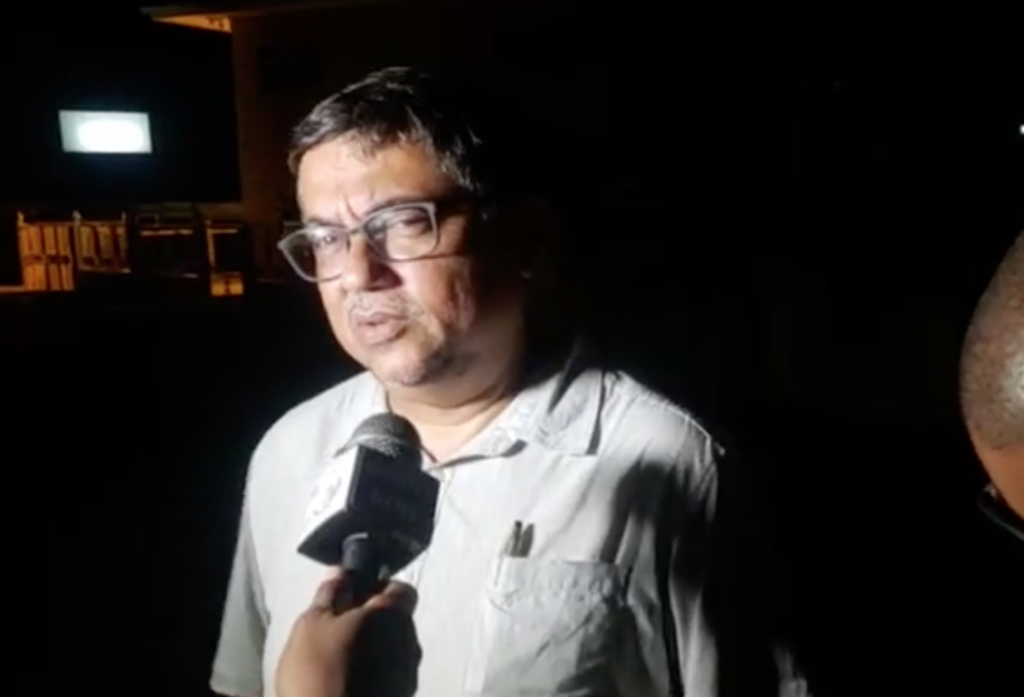 He said during his visit to Khan, he learnt that he remains under arrest as part of the Police investigation into the gunning down murders of political activist and talk show host, Ronald Waddell and boxing coach Donald Allison.
Donald Allison was gunned down outside a boxing gym in 2005 while Waddell was gunned down outside his home in 2006.
Both Allison and Waddell are believed to have been victims of hired killers who worked for a Phantom death squad that was headed by Roger Khan.
News Source understands that Khan is likely to face questions on a number of other unsolved murders that were linked to the Phantom death squad.
Khan had admitted heading the death squad in a full-page advertisement that appeared in one of the daily newspapers while he was on the run from law enforcement more than a decade ago. He had also claimed working closely with the PPP Civic Government under then President, Bharrat Jagdeo.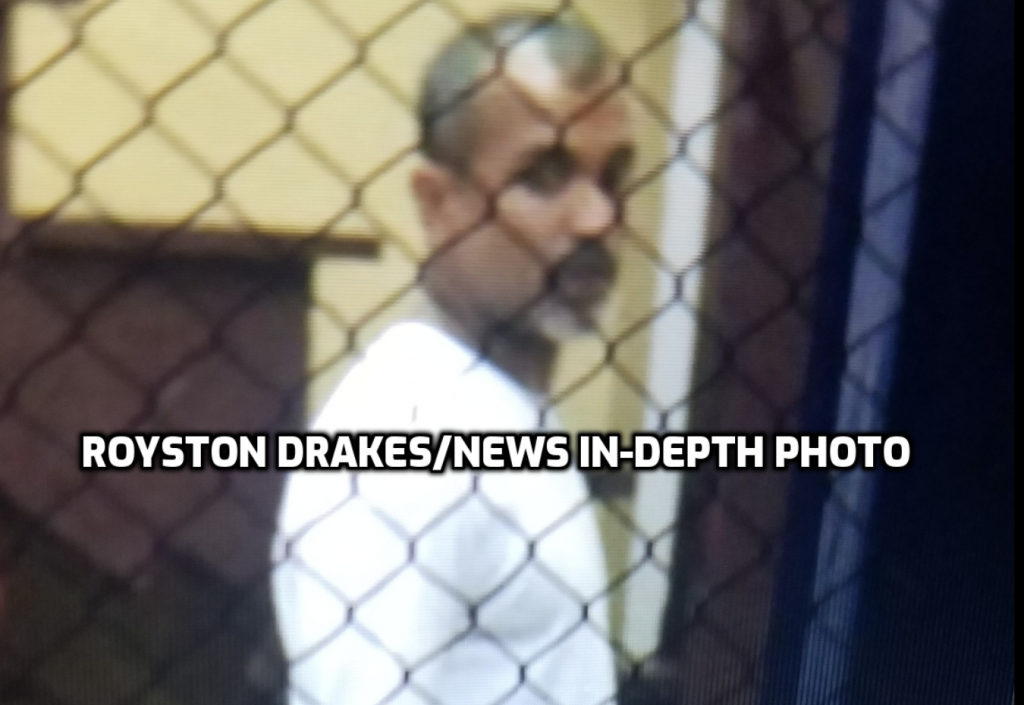 Mr. Jagdeo, who is now Opposition Leader, and the People's Progressive Party have always denied Khan's allegation and have repeatedly distanced themselves from the notorious narco kingpin.
In leaked cables between the US Embassy in Georgetown and the State Department, it was revealed that back in 2007, the US Embassy reported to Washington that "Before his arrest in Surinam and removal to the U.S., Roger Khan was frequently seen entertaining President Jagdeo at social venues around Georgetown. Businessmen tell tales of passing high-level narco-traffickers entering and leaving State House. Luncheon and Greene were deeply involved in liaison with Roger Khan's "Phantom" death squad, which Luncheon privately credits with restoring law and order to Guyana".
The "secret" communication between the embassy and Washington also revealed that "Most Georgetown cognoscenti believe that Khan has tapes of himself, President Jagdeo, and other senior officials discussing illegal activities. Many believe, and hope, that Khan will use these supposed tapes in his U.S. trial".
Khan saved himself from a US trial and instead opted for a plea deal. The contents of the plea deal were never made public.
Khan was once held in Guyana in 2002 with spy equipment that could listen in on and record telephone conversations. He was never charged for being in possession of the equipment, but it is believed that the equipment was handed back to him to continue his phantom operations during that period.
It is believed that the spy equipment was purchased using a letter purportedly from then Minister of Health, Dr. Leslie Ramsammy. Ramsammy had always denied any links to the letter, although it carried his signature.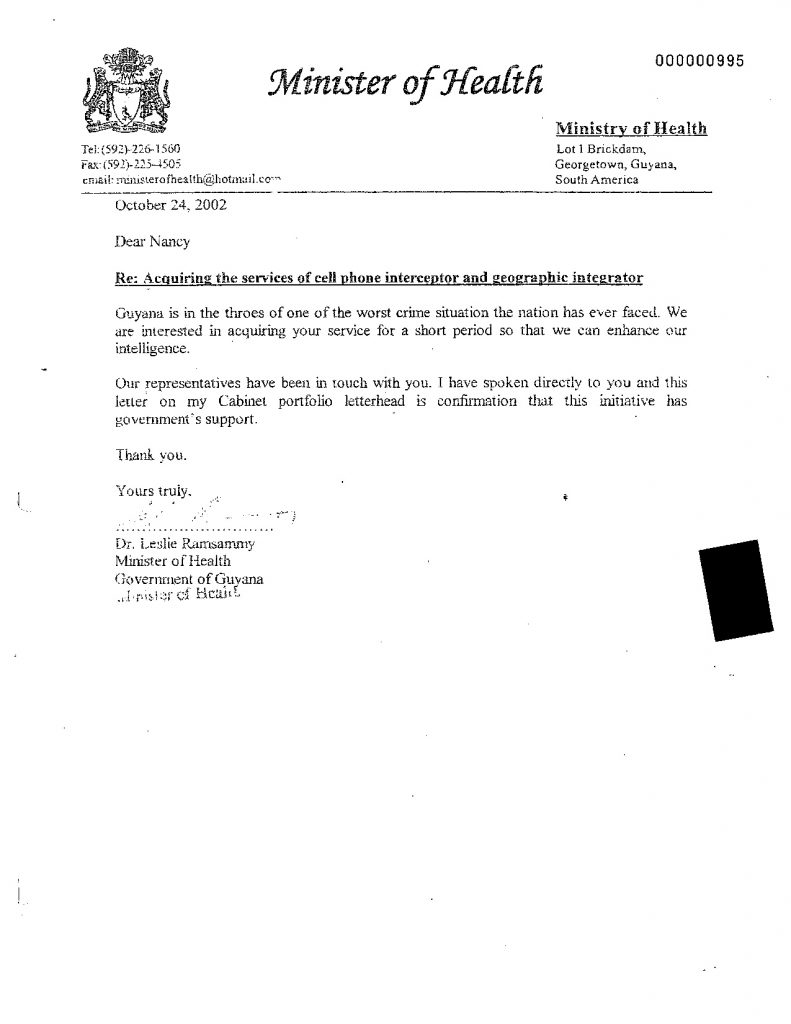 Now that Roger Khan is back in Guyana and in Police custody, the Government remains tightlipped on the nature of possible investigations and charges that Khan could face.
The Phantom Death Squad, which was headed by Khan, is believed to have been responsible for hundreds of murders.