Convicted Guyana drug king pin, Shaheed Roger Khan, is expected to be released from a US prison in July. It is not clear whether he will face deportation immediately as the details of his plea deal have never been made public.
Roger Khan's drug empire in Guyana has been blamed for a number of deaths as he was also seen and has admitted to being part of a phantom death squad that was linked to several kidnappings and killings.
At a press conference on Thursday, Opposition Leader and former President Bharrat Jagdeo declared that his People's Progressive Party is not afraid of Roger Khan's release since the party had nothing to do with him.
Khan had claimed in newspapers ads that he received support and was supported by the former PPP Civic government during the phantom killings times.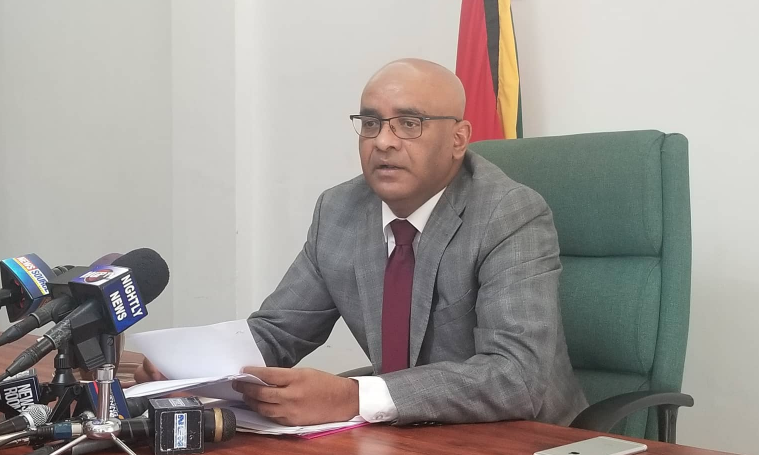 According to Mr. Jagdeo, "we are not afraid of Roger Khan's release because we had nothing to do with Roger Khan and if he is released and he did crime in Guyana, he must face the consequences too. We are not afraid of that. If any charge could be proven against him, the state has all the authority and the right to do so".
Jagdeo has always blamed persons linked to the People's National Congress, which was in opposition at the time, for the crime spree that gripped Guyana for a number of years under his presidency. Jagdeo said he had no need for Roger Khan when his government had the state's arsenal.
"We didn't need no phantom, but the effectiveness of the Police Force and the Army was curtailed becase of the political environment we operated in. Every time they go out, everything was extra judicial killing… You think I was bothered with Roger Khan and a small group of others. We had at our disposal, the entire arsenal".
Many of the deaths that took place during that crime period remain unsolved.
During his case in New York, evidence was presented to the Court that showed a letter that was allegedly written by the former Health Minister Leslie Ramsammy, giving permission to Khan to import wiretapping equipment.