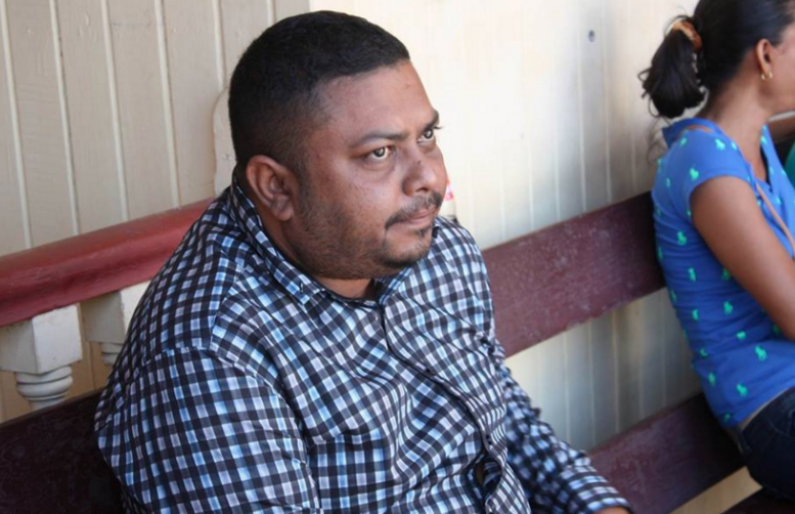 The opposition People's Progressive Party has maintained that the APNU+AFC administration must accept blame for the escape of self-confessed drug lord Barry Dataram, days after President David Granger removed blame from the state but urged that everything possible be done to have him returned to Guyana.
PPP General Secretary Clement Rohee told a new conference on Monday that Dataram's escape, supposedly to neighbouring Suriname, shows clearly that the security arrangement of the state is a disaster.
Dataram had been on trial for the discovery of over 280 pounds of cocaine at his home but as the case was coming to an end he fled the country, leaving the Magistrate with no other option to hand down her sentence in his absence.
Rohee said the episode was not only laughable but described it as a shameful and disgraceful incident for the coalition government which has committed to fighting narco-trafficking in and out of Guyana.
Rohee said the Granger administration has proven to be the "father of all excuses" on the issue of fighting the drug trade.
The former Home Affairs Minister refused to comment on the difference between Dataram's escape and that of convicted drug lord, Shaheed 'Roger' Khan who had also escaped to Suriname during the PPP term in office.
Rohee said bluntly that he was not going to compare the two incidents.
He questioned however how was it possible for Datram to escape with all of the institutional arrangements to fight narco trafficking and why wasn't he better monitored.
"If Granger could not stop Dataram's escape how can he bring an end to narco trafficking?" Rohee questioned.
According to local law enforcement, Dataram is believed to using a forged travel document.
Rohee said the government must determine who provided him with fraudulent documents and who facilitated the escape even with the successful joint service Operation Dragnet still in effect.