Controversial Commissioner on the Ethnic Relations Commission, Roshan Khan, has dismissed the flood of calls for his resignation, making it clear that he has a purpose on the Ethnic Relations Commission and will not be resigning.
Khan came under widespread criticism on social media and from the main opposition APNU+AFC, after he called on Indo-Guyanese to arm themselves with sticks and batons to safeguard their communities along the West Coast of Berbice.
He made the statement last week during widespread protests that became violent along the West Berbice Coast as villagers blocked roads and protested the mutilation and murder of teen cousins, Joel and Isaiah Henry.
Khan's statement for members of one ethnic group to arm themselves was seen as inciting more problems in what was already a tense situation.
But during an appearance on an NCN News programme on Saturday evening, Mr. Khan defended his statement, adding that he was trying to encourage persons to protect the minorities in their communities rather than be aggressors.
"Just because of that post, its a whole conspiracy taking place, by a political man and a political entity and that is why they are doing this, to try to destroy me and break me and possibly get me to resign from the ERC", he said as he made reference to the call by the Opposition Leader, Joe Harmon for him to resign.
But Harmon's call came after hundreds of similar calls across social media for him to step down from his position on a body that aims to push racial unity and harmony.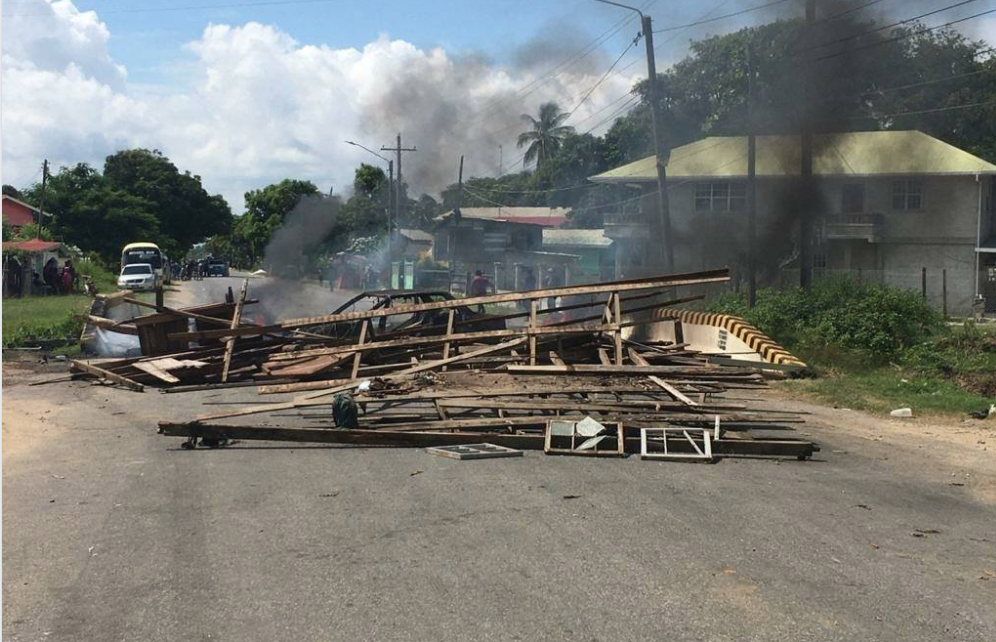 "No I can't. I have a purpose, why should I step down…I would not resign", he said.
The businessman is the representative of the Muslim Community on the Ethnic Relations Commission. Several persons have written to the Central Islamic Organisation of Guyana, requesting that the muslim community remove Khan from the position on the ERC. A number of online petitions have also been started with the same aim.
The Ethnic Relations Commission has since distanced itself from the Commissioner.