There was an eerie silence at the Sandy's Funeral Home on Sunday morning, as the caskets carrying the remains of teenage cousins, Isaiah and Joel Henry were rolled out for public viewing.
The roads close by were blocked off to regular traffic.
With family members gazing at the remains and quietly crying, President Irfaan Ali visited the funeral home to extend his sympathy and view the bodies. He spoke briefly to relatives as he viewed the mutilated bodies of the two young men who were found murdered a week ago in the Cotton Tree Backdam in West Berbice.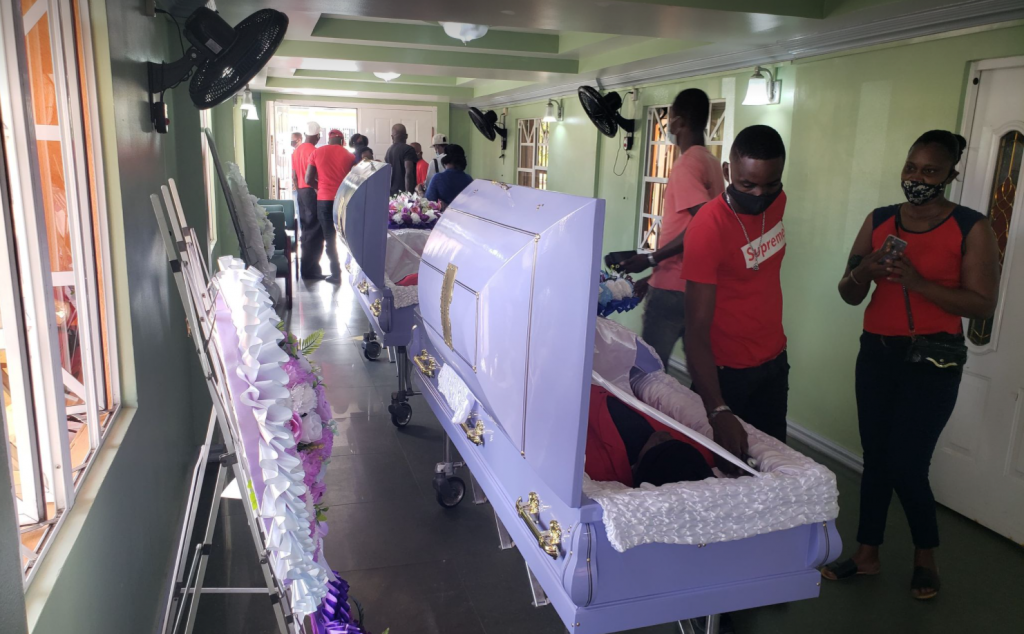 As the President left the scene, the Opposition Leader Joe Harmon and a number of his Members of Parliament arrived. The President and the Opposition Leader spoke briefly before Mr. Harmon and his colleagues entered the funeral home and paid their respects and also comforted the grieving relatives.
The faces of the teens were almost unrecognizable as clear marks of the wounds they suffered and swollen lips could be seen.
Their heads were completed covered with black toques to hide the mutilation marks to their heads. Both bodies were dressed in red suits with black shirts, colours associated with unsolved murders and the fight for justice.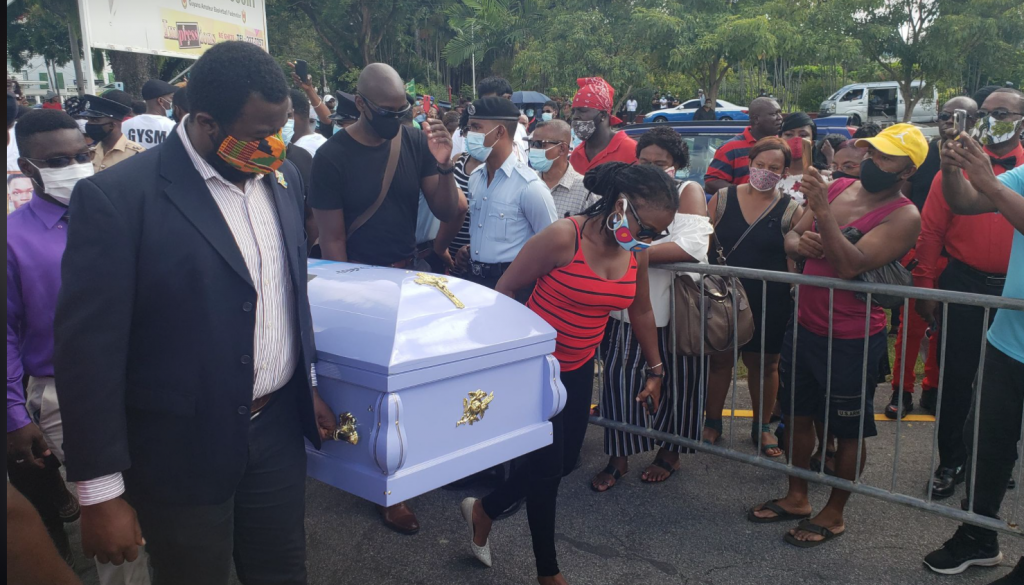 At the Parade Ground on Middle and Carmichael Streets, the two hearses carrying the bodies arrived under Police escort. Scores of persons who braved the early morning sun broke down in tears as the two caskets were lifted from the hearses and placed under a white tent to the side of the stage where family members and those giving speeches sat.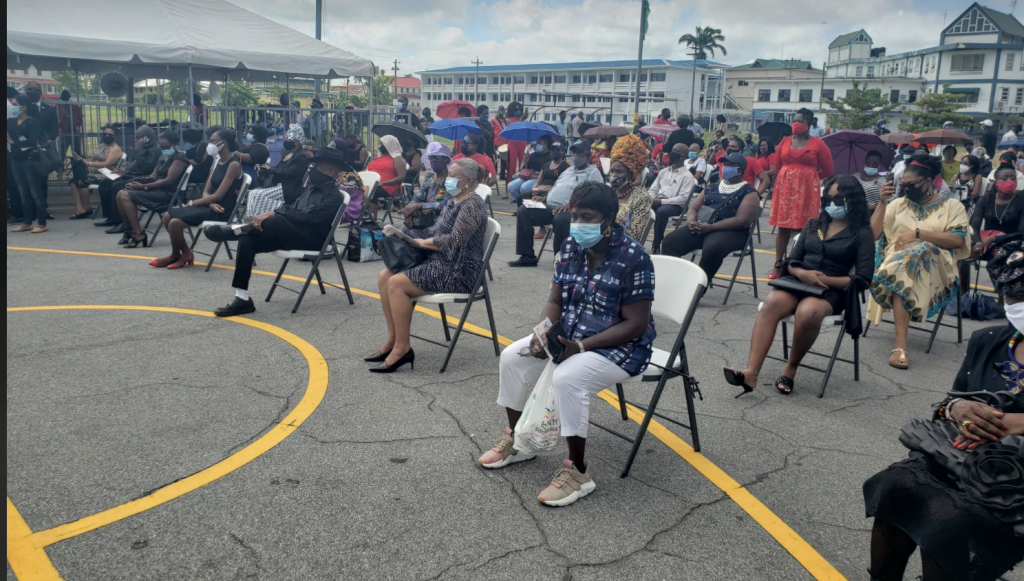 "As a mother, this burns my soul, this is so upsetting and I am hurt as a mother and as a Guyanese", a crying woman blurted out, as the City Constables reminded them to keep their masks on and ensure physical distancing because of COVID-19.
"I want justice, there has to be justice here, my heart is crying for the parents of those boys, How could this happen at all", another mourner stated.
Most of the persons who gathered at the Parade Ground for the send off to Berbice, were dressed in red and black and there was a united cry out for justice for Isaiah and Joel Henry.
In offering prayers, a Pastor reminded those gathered to always remember the family in their prayers.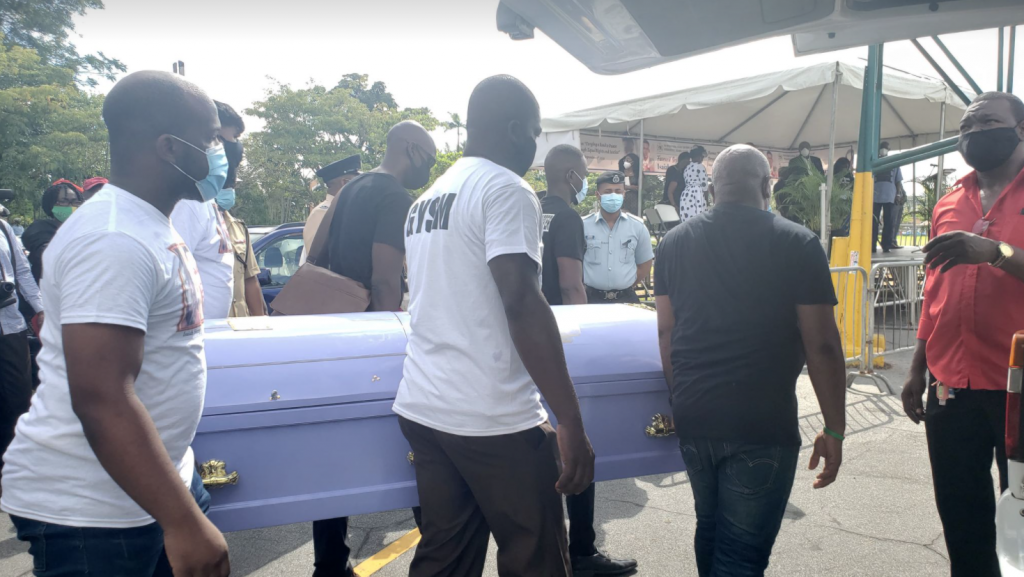 The funeral procession will head to West Berbice for services from 12noon.
The Guyana Police Force has announced that various traffic arrangements and heightened security will be in place for the services for the rest of the day.
The teenagers will be laid to rest in the same area they called home for all of their young lives.