Family members of the two Berbice teens who were brutally murdered last September gathered outside the President's Office again today with a protest seeking justice as they called for more support from members of the public.
This is the second week that the family members have mounted a protest outside the President's office hoping to get the President's attention.
Although three men have been charged for the double murder, the family members say they still have questions and they are not convinced that those charged were really behind the gruesome attack that left their sons dead.
The father of Joel Henry told reporters that the families are appreciative of the support from the public but they would like to see more support as they press for a thorough investigation.
"I want to thank the public for the way they are supporting us, in these protesting, and I am calling for people to come out and help us, as we as the Henry families, we need for people to come out and support us in this peaceful protesting that we could get justice for our sons,"  the man said.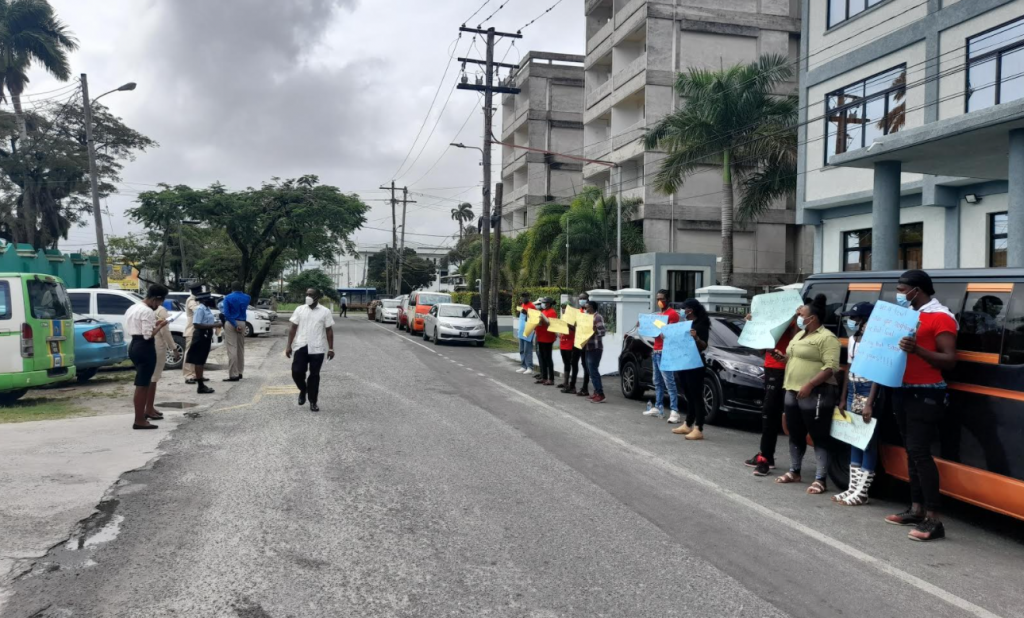 The still-grieving father said he will be paying close attention to the case currently before the Court. Family members continue to complain about being left in the dark on the Police investigations.
"We want to be persistent with what we are doing concerning justice, we need justice right about now, and up to now, the way how this thing is going we still have to continue out here because according to the information that we have and we are fully aware of what they say that they confessed but we are looking for more than confession. We are looking for things like evidence and these things, and more investigation" the Father said.
The three men facing charges for the crime were last in Court on Tuesday int he Berbice area. Their family members protested outside the Courthouse claiming that they were wrongfully accused. At least two of the three suspects have been proclaiming their innocence.
The mutilated bodies of Joel and Isaiah Henry were found in the Cotton Tree Backdam, West Coast Berbice one day after they went missing. Police investigators have determined that they were not murdered at the scene where the bodies were found.