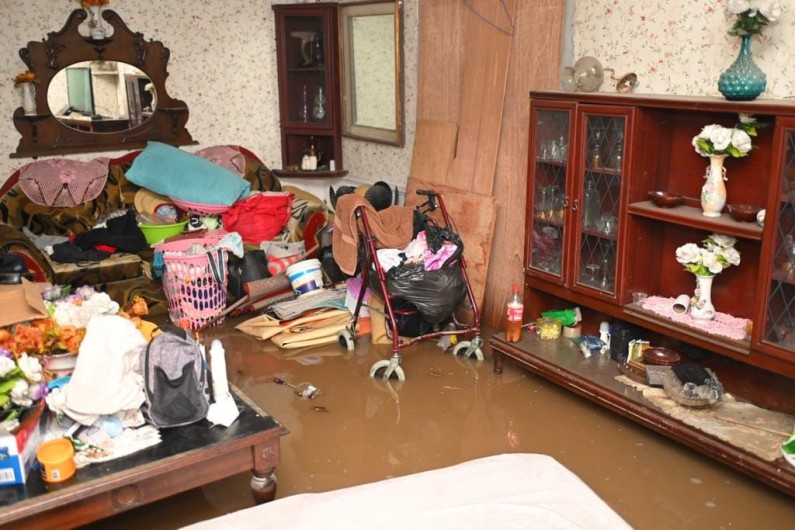 Several residents in Grove on the East Bank of Demerara are counting their losses following a major river defence breach that sent flood waters rushing into their homes last evening.
While a cause of the breach is still to be determined, the authorities are looking at the work that was being done by a contractor close to the area where the breach was found.
It was late yesterday afternoon, that persons in the Grove area noticed the river water rushing into their yards and homes suddenly. Investigations revealed the breach in the river defence.
Last evening, some residents who were faced with several inches of water in their homes, were moved to a shelter facility as the authorities assessed the situation.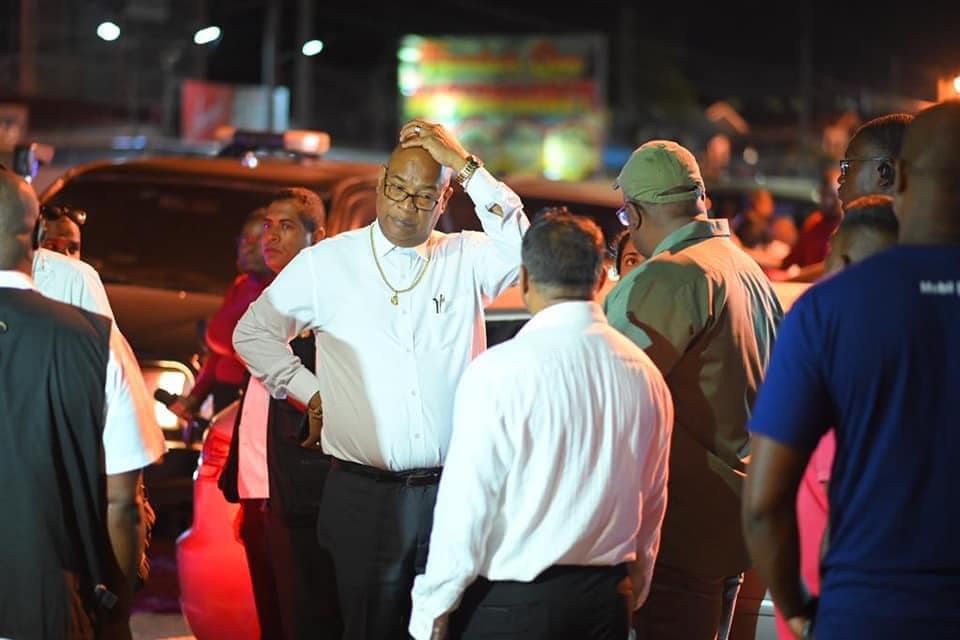 Public Works Minister Juan Edghill was at the scene and described the situation as traumatizing.
Emergency crews were at the scene up to late last night, working to seal the breach.
Prime Minister Mark Phillips also visited the scene, and expressed his worry about the situation.
A full investigation is to be carried out into the incident.
Meanwhile, many of the affected residents are already calling for full compensation for the damages to their property and belongings.