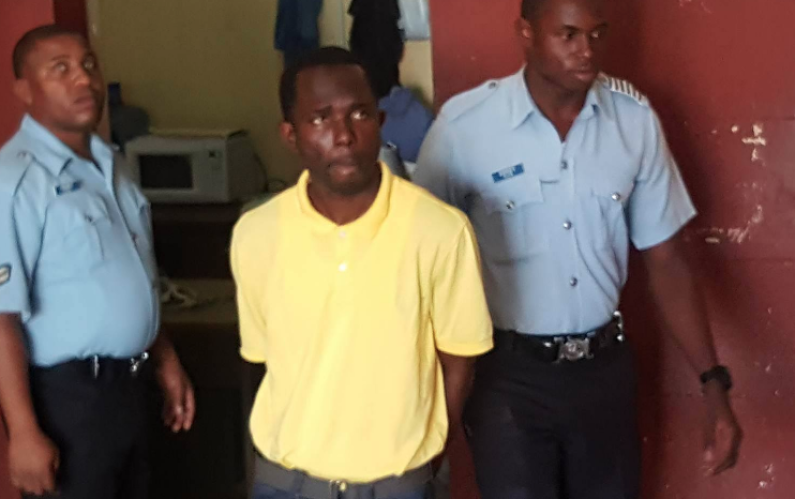 The man who walked into a city bank earlier this week and demanded $10 million while threatening to detonate a bomb was on Thursday sentenced to three years imprisonment.
34-year-old, Terrence McLean appeared before Magistrate Judy Latchman and pleaded guilty to the charge.
On Monday, June 28, 2016  McLean walked in to the Guyana Bank for Trade and Industry on Regent Street carrying a bag and demanded $10M from one of the bank's employees, with intent to steal the money.
According to the prosecution's facts, the accused entered the bank and requested to speak with the manager. McLean then handed over a note stating "ISIS- there is a bomb in this bag give us $10M or you all die" after demanding the cash.
An alarm was raised and the police was summoned. When the police arrived, McLean dropped the bag and shouted " Allah Akbar". Nothing went off and when the bag was searched it was discovered empty.
McLean showed no remorse and told the court "they should have handed over the money because if a next person come in with a bomb they all will die" .
The man lamented that the bank security system was flawed. He was sentenced to three years imprisonment after Magistrates Latchman considered the seriousness of the manner in which the money was demanded and the impact the situation left on society and the bank staff.
McLean is a deportee who is believed to have been suspected of mental illness in the past.