The post mortem examination on the bodies of teenage cousins, Joel and Isaiah Henry was completed this morning at the Memorial Gardens Mortuary in Georgetown.
The post mortem examination found that the two young men died from multiple chop wounds to various parts of their bodies, including to their backs which resulted in their spines being severed.
In the case of 18-year-old Joel Henry, the pathologist found that he sustained 18 wounds to various parts of his body. He was chopped several times to the head and there were injuries to his two hands that made it appear that he was trying to block the attacks.
Attorney Nigel Hughes who accompanied the family of the teen cousins to the post mortem examination, explained that in both cases, it appeared as though the two teenagers were first chopped to their heads then chopped to their backs after they fell to the ground.
16-year-old Isaiah Henry was also chopped multiple times to his body including to his head and the back of his neck.
Like his older cousin, Isaiah was also chopped to his back resulting in the severing of his spine.
In both cases, the slashes to the backs of the teens measured 14 inches long and the wounds were also very deep.
The Attorney said photographs were taken of the post mortem examination as well as a video recording to be sent to overseas pathologists for additional examination.
Relatives of the two young men who identified the bodies for the examination said the way the young men met their demise was brutal and heart aching.
The teenagers were last seen alive on Saturday morning when they left their home to pick coconuts in the backdam of #3 village, West Coast Berbice.
When they did not return home the evening, missing reports were filed with the Police.
Family members and other villagers launched a search the following morning and found the two lifeless bodies in the backdam of the village of Cotton Tree.
One of the bodies was found partly buried with only the upper half above the ground while the other body was discovered under a clump of bush.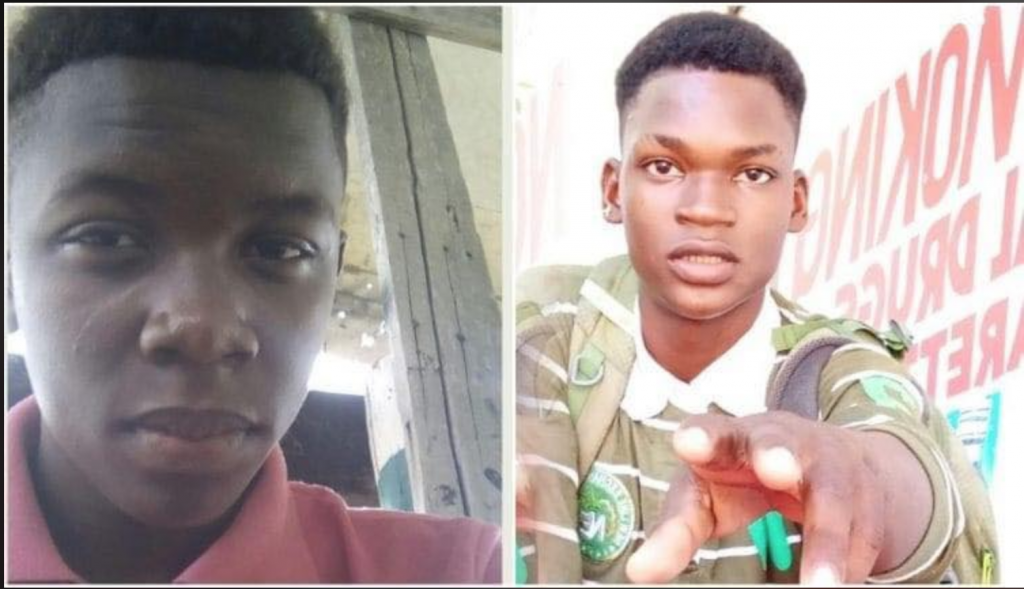 The Guyana Police Force has since arrested seven persons and has indicated that others are being sought. Among those under arrest is a farm owner along with his son, and three workers.
The gruesome murder of the cousins has led to widespread protests across the country and calls for justice.
The Guyana Police Force has dispatched investigators from its Criminal Investigations Department and its Major Crimes Unit to probe the double murder.