Opposition nominated Commissioner of the Guyana Elections Commission, Bibi Shadick is now accusing the Elections Commission Chairman, Justice Claudette Singh of bias and aligning her decisions and views with the position of the Government nominated members of the Commission.
Shadick made her position known to the media this afternoon after the statutory meeting of the Commission, where the Chairman stuck to her order for 42 days of Claims and Objections, instead of the previously agreed 35 days.
Ms. Shadick said "I am of the firm opinion that she knew very well that she was signing an order for 42 days and not 35. I am very disillusioned that we have another Chairman who is taking decisions along the lines of the Government Commissoners".
Commissioner Shadick said she had been assured by the GECOM Chair that the 42-day period would have been reversed, but she has now been left disappointed.
The Opposition nominated Commissioners were pressing the GECOM Chair to stick to 35 days of clams and objections.
Commissioner Shadick said there is nothing more that they could now do since the Chairman has already signed the order for the 42 days of claims and objections.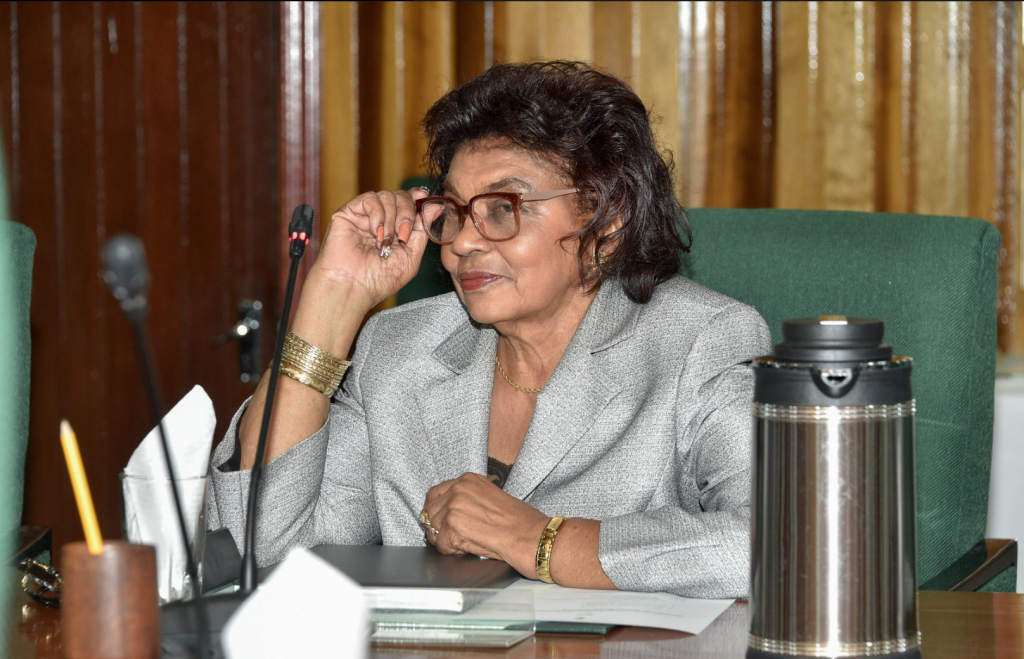 Government nominated commissioner Vincent Alexander explained that with the President's announcement of a 2nd March 2020 election date, that provided the Commission with more time to get some of its work done in terms of the claims and objections. He said the Commission secretariat was looking at a possible election date of the 24th February hence the 35 days for claims and objections.
The Claims and Objections period will continue until mid-November.