Already grappling with the effects of the COVID-19 pandemic on business, the owners of several businesses along Sheriff Street and Mandela Avenue are pleading with the authorities to ensure the road works are completed soon.
The road expansion project has been ongoing for over a year.
With the widening of the roads now being done, businesses have found themselves being displaced as new drainage systems are being developed and access to their businesses is limited.
Some business owners told News Source that since the construction works commenced, they have seen an almost 40% drop in earnings, as many of their customers avoid the area.
One businessman said while they are all grateful for the development work, some more plans should have been put in place to cater to those who want to access businesses along the two main roads.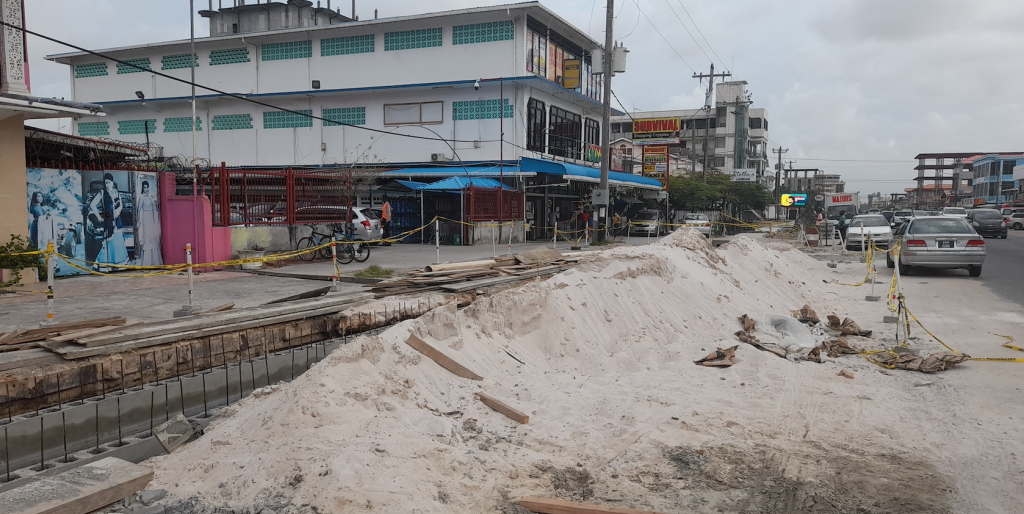 He said he is struggling to keep his business open during this time even with delivery services readily available. Some delivery services have also been avoiding the area.
The Mandela Avenue/ Sheriff Street project upgrade is being funded through a US$66 million loan from the Inter-American Development Bank (IDB).
The project was started under the previous government, which also came under criticism for the slow pace of the project and the many delays that bugged it from the beginning.
Works Minister Juan Edghill has indicated that as of 2020 some $2.7 billion of the total funding had already been spent on the project. He said it should have already been completed.
The new completion date for the project is August 2021.