Former Guyana and World Boxing Champion, Andrew "Sixheads" Lewis died on Monday (May 4th) afternoon in a road accident in the village of Hope along the East Bank of Demerara.
According to initial reports, the former boxing champion was riding his bicycle along the roadway when he was hit down by a car. He was badly injured and was rushed to the Diamond Hospital where he was pronounced dead.
Persons who were in the area at the time said he received major injuries to his head and upper body as a result of the impact of the accident.
Assistant Commissioner of Police, Clifton Hicken confirmed the former boxing champion's death and told News Source that the incident was being investigated.
Several persons gathered at the Diamond Hospital as news of the boxer's demise spread along the East Bank villages.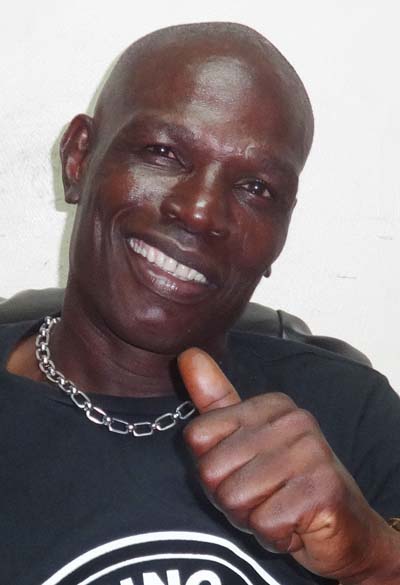 Sixheads shot to fame when he became the first Guyanese boxer to capture the WBC  Welterweight title in 2001. He was given a hero's welcome upon his return to Guyana and received lavish gifts from the government and the business community.
He lost his boxing title in 2002 and began a downward spiral. His boxing career never got back to where it was when he won the title and he found himself at the centre of a number of humiliating situations inside the ring.
Just recently he made headlines when the state owned newspaper reported that he had endorsed the governing People's Progressive Party in the run up to next Monday's elections. Two days after that story appeared, Lewis sent out a statement saying that he never endorsed the governing party and that he was in fact a supporter of the opposition coalition that was contesting the elections.
During his glory days of boxing, he was well respected for his control of the ring and keeping his opponents against the ropes. He once told journalist that he got the nickname "Sixheads" after he knocked out an opponent and the man said "all I am seeing is six heads".
Andrew Sixheads Lewis was 44-years-old.