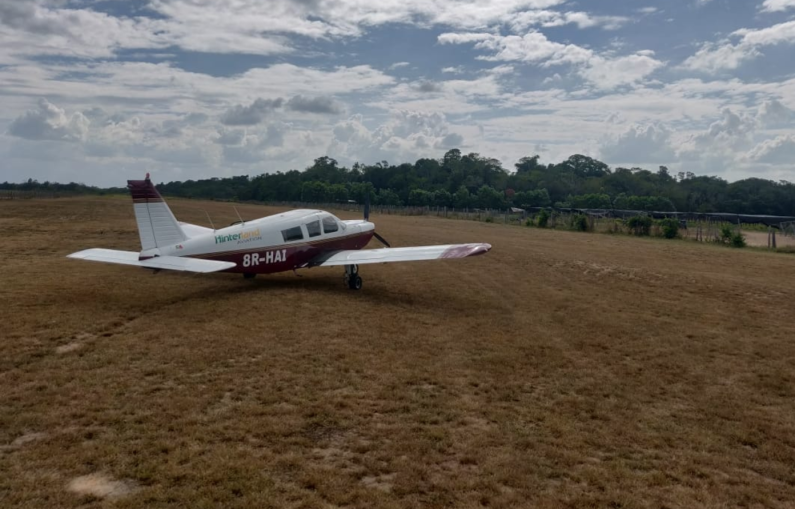 A small aircraft belonging to Domestic Airways crashed this morning moments after take-off from the interior location of Aricheng.
Director General of the Guyana Civil Aviation Authority, Egbert Field confirmed the plane crash. He said the GCAA has activated its search and rescue plan and a team is heading out to the area.
The single engine aircraft carried registration number 8R-HAI and was shuttling cargo to Ekereku at the time of the accident.
The plane reportedly went down in a heavily forested area. Rescuers have come up with a general area of the crash site but have not ascertained the direct area as yet.
Reports suggest that the plane crashed just two minutes after take-off.
The pilot, whose name has not been released, was the only person onboard, according to Civil Aviation.