Nine years after the disappearance of Guyana Energy Agency employee, Levoy Taljit, the Guyana Police Force appears to now be treating the disappearance as a murder case. Today, the Police issued a wanted bulletin for a suspect in the murder.
In a statement this morning, the Police issued the wanted bulletin for 44-year-old Soesdyke resident, Ryvan Shervin Francis. The man's last known address was given as Sharma Alley, Soesdyke East Bank Demerara. Anyone knowing his whereabouts is being asked to contact the nearest Police station or call 911.
Francis was previously held for questioning about Taljit's disappearance in 2013, but was released from custody without being charged with any crime.
He became a person of interest in 2013 when he was reportedly found in possession of some of the missing man's belongings.
The suspect had admitted to selling a phone that belonged to Taljit and hiding his car, but maintained that he had nothing to do with the young man's disappearance. The car was found stashed in a trail along the Linden Soesdyke highway.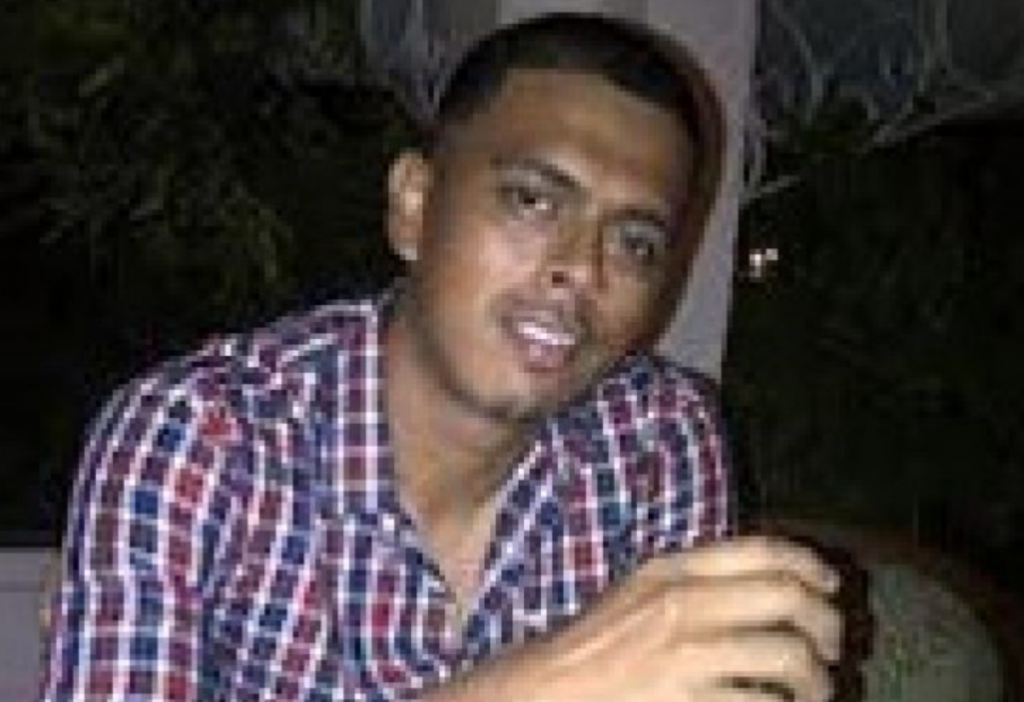 Over the years, the family of Taljit repeatedly called for his rearrest and more questioning since they were convinced that he had something to do with their son's disappearance.
Levoy Taljit was 25-years-old at the time of his disappearance. He was last seen driving his Toyota Raum motorcar. His body was never found.