Twenty eight year-old Linden truck driver Leston Banes who was wanted for the murder of his ex-girlfriend, was found dead this morning in an abandoned house at Blueberry Hill in Wismar, Linden.
Banes' body was found hanging and Police investigators suspect that he took his own life.
Banes went on the run Sunday night after stabbing his ex-girlfriend Kelly Cornette to death outside her sister's home.
Three days before, the young woman had walked away from her relationship with Banes following several months of abuse.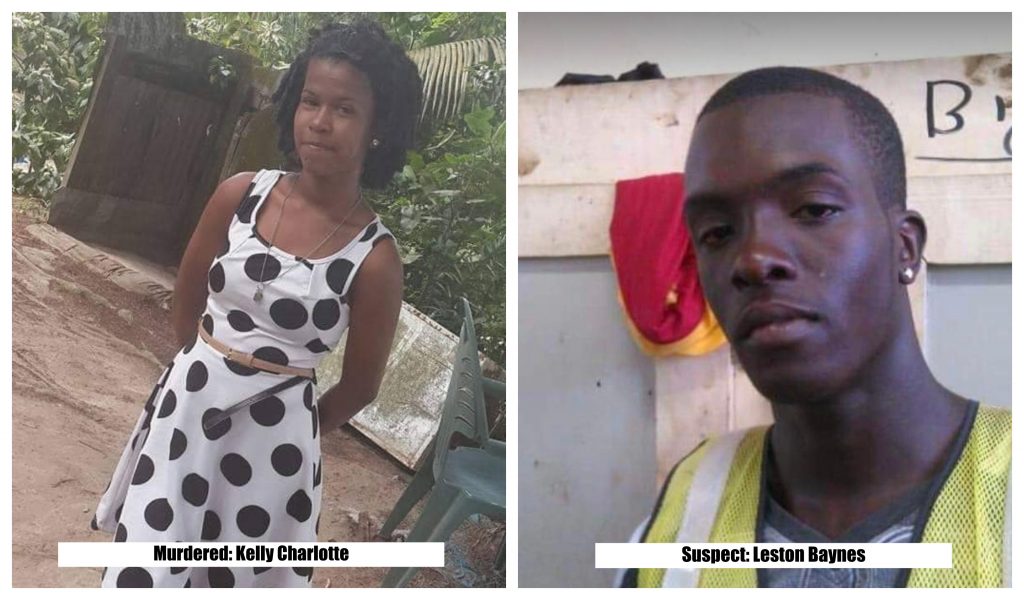 On Sunday, the jilted man collected the couple's child to spend the day with the child and just after returning the child to the mom on Sunday night, he went on the attack, stabbing the woman repeatedly to her body.
The traumatized sister who responded to the screams of her younger sister said she saw the man repeatedly stabbing Kelly even after she collapsed. He then escaped from the area and was not seen until this morning when his body was discovered.
The Police investigators are now treating the matter as a murder-suicide case.