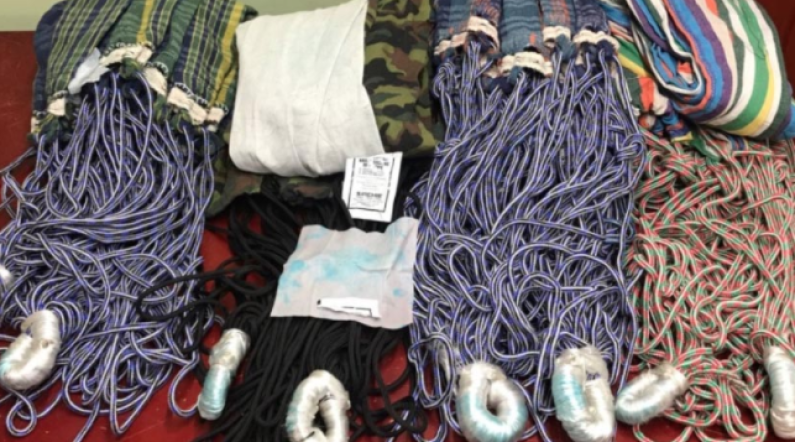 A Georgetown Taxi driver, who is a deportee, was arrested by the Customs Anti Narcotics Unit as investigators continue to probe the attempt to smuggle cocaine soaked hammocks.
News Source understands that the man was arrested after agents received information that he may have been one of two persons fingered by the young woman who was initially arrested for the cocaine hammocks.
The woman turned herself into CANU after a wanted bulletin was issued for her. That bulletin was issued following the review of surveillance video and she was identified as the person who posted the cocaine hammocks through a local courier service.
Reports suggest that the names of two men, who are believed to have been her suppliers, were passed on to investigators. The probe continues.