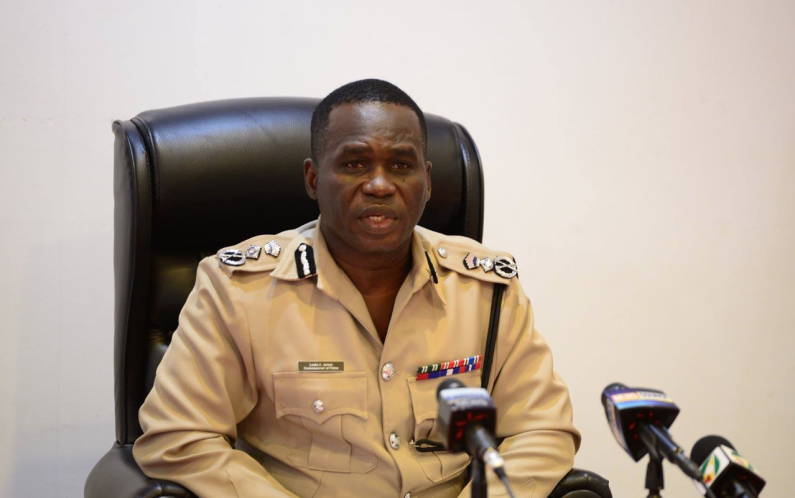 Police Commissioner Leslie James this afternoon assured that Guyana has not seen any upsurge in crime and that is based on statistics of reported criminal activity.
At a late afternoon press conference, the Police Commissioner said while there have been some "sensational crimes", there has been no upsurge.
Commissioner James told reporters that compared to the corresponding period last year, Guyana is actually seeing a 2.7% decrease in crime.
He said the Police Force is concerned about the crime situation, but he wants to make it clear to Guyanese at home and abroad as well as visitors, that there is no increase in criminal activity.
The Police Commissioner brushed aside concerns by some civil society groups which have claimed that there may be a lack of confidence in the Police Force. He said those groups should provide statistics for their positions on the crime situation just as he is providing statistics.
The Commissioner said persons need to report all criminal activity and have those investigated by the Police.
He said he would also like the public to know that there are channels that exist within the Police Force for complaints to be filed whenever there might be poor response by the Police to reports of criminal activity. He assured that those reports would be followed up.
The Commissioner also revealed that he has had discussion with at least one official from the US Embassy following its recent advisory about the crime situation in Guyana. He said the embassy may be in receipt of reports that are not made to the Police.
"Crime is not on the increase", the Commissioner assured, as he commented that the Police Reform plan is moving apace and will continue until 2022.