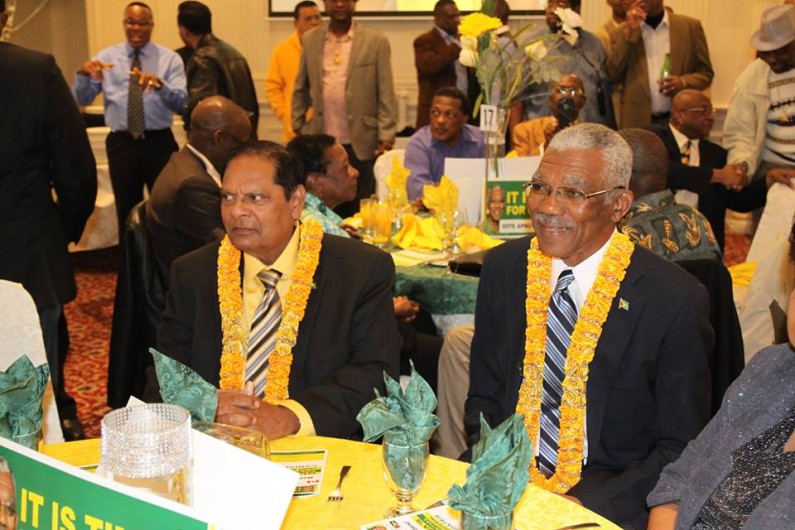 Presidential Candidate of  A Partnership for National Unity + Alliance For Change coalition, David Granger believes times are changing in Guyana and the lights have changed from red to green and gold as elections day approaches.
On Sunday, Mr. Granger and his running mate, Moses Nagamootoo, met with scores of Guyanese at a fundraising evening in Toronto, Canada. Granger told the gathering that Guyana is in a state of crisis and has been in a state of crisis under the People's Progressive Party Civic and it is time to change that.
He said the PPP must account for the level of crime in the country over its 22 years of governance and Guyanese at home and abroad must hold them accountable.
"Next time the PPP sends a delegation up here ask them about crime. Ask them why Guyana has become the suicide capital of the Western hemisphere, banditry, gun running, coke smuggling. They care about self-enrichment and creating an oligarchy that is running Guyana into the ground. Guns are coming across the border from Brazil. We want to make Guyana a safe place that you can come home to. We should not be running away from Guyana but should be inviting people to come to Guyana. We are committed to bringing national unity back to Guyana", Granger told the Toronto audience.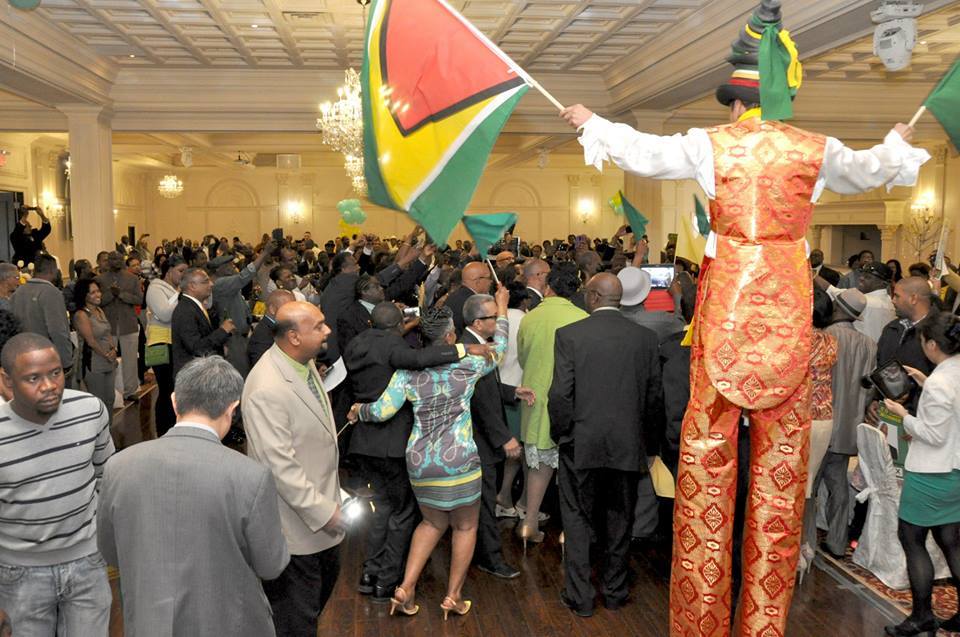 Mr. Granger added that a unity government is the way for Guyana to go and he is committed to form a government of national unity that will represent all Guyanese. He said fear mongering at this time will not work and the coalition was ready to move Guyana forward.
According to the Presidential Candidate, there is no need to be afraid of the coalition of the coalition. He said do not be afraid of the coalition and effigies. Italy, Belgium, Germany, Israel have coalition governments. There is nothing to fear about coalition governments. This is not an idle boast. We are the people to make it happen. We have seen 23 years of PPP governance and they did not make it happen. Don't give them another chance. We will make it happen. We are behind Suriname, Trinidad and Tobago, and Barbados because we have been fighting each other for the past 50 years. The lights have changed from red to green and gold".
He said a government under his watch would get the diaspora more involved in the development of the country since he wants to see more Guyanese return home. He added that a Department of the Diaspora would be established
"We are going to ensure that you are proud of Guyana. Through this department of the Diaspora we will make it easier for you to come back and participate. I want us to have a big birthday party next year when we are 50. I want you to be proud of your country. The PPP is exhausted. Contact your relatives back home and tell them what happened today if you want change. The PPP can no longer bring about change"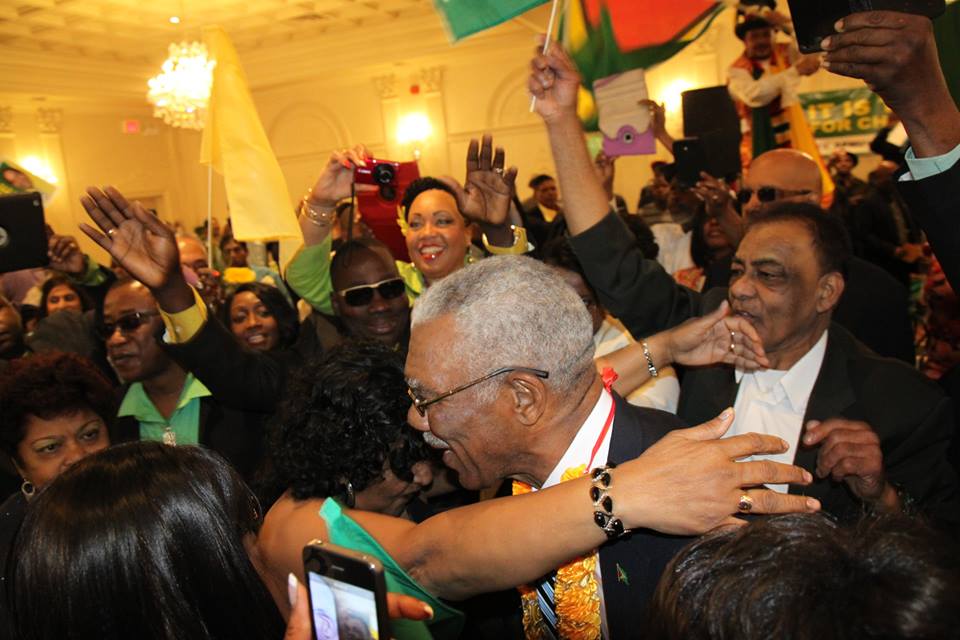 Granger said the work and efforts of Guyanese in the diaspora cannot be dismissed or taken for granted since many of them have served as the backbone of the country. "Every year Guyana depends on remittances of about $200M mainly from North America. We depend on your treasure and talents to help develop Guyana. We depend on your technology. Help us to build roads and bridges, help us to development more digital tech and move us into the 21st century", Mr. Granger pleaded.
The weekend trip to Toronto included a number of other meetings and events with Guyanese in the Canada. The two candidates received a carnival like welcome as they walked into the main hall at one of the events in Toronto.