Three of the Ministers in the new APNU+AFC administration are technocrat Ministers and therefore will have no voting rights in the new parliament.
The technocrat Ministers are Minister of Indigenous People's Affairs Sydney Allicock, Citizenship Minister Winston Felix and Minister within the Ministry of Communities Keith Scott.
"These technocrat Ministers are persons appointed by the President but will not be allowed voting rights in the Assembly," Social Cohesion Minister Amna Ally told News Source on Monday.
The announcement means that the governing party will have 36 Members of Parliament but only 33 of them will be allowed voting rights.  The Guyana Constitution mandates that only members who are elected officials will be given rights to vote in the Assembly.
The President however can appoint a total of four technocrats to represent his government's interest in the House. The coalition's final Parliamentary list comprises 20 persons from its National Top-Up List and 13 from the Geographic list. Ally is confident that the administration has put together the "best of the flock" to give representation in Parliament.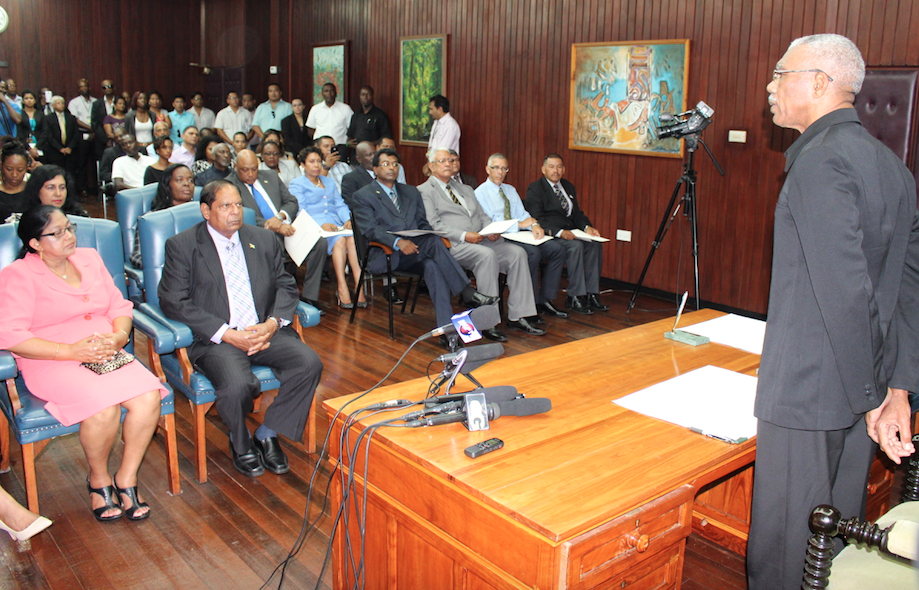 The government's list includes its 15 senior ministers and 12 junior ministers along with other members including Richard Allen, Audwin Rutherford, Jermaine Figueira, John Adams, Haimraj Rajkumar, Rajcoomarie Bancroft, Charandass Persaud, Valerie Patterson, and Jennifer Wade.
Rajkumar, Bancroft and Patterson were not previously listed as Members of Parliament but were settled on following consultations.
Patterson and Figueira are both from the Region 10 list of candidates and are both members of the APNU. The final list will also see the AFC being allocated the 12 seats in parliament that it bargained for as part of the Cummingsburg Accord, which created the coalition.
Some of the other new faces that will grace the 11th Parliament will be Agriculture Minister Noel Holder, Minister within the Ministry of Social Protection, Simona Broomes, Finance Minister Winston Jordan, Minister within the Ministry of Education Dr. Nicolette Henry and Minister of Business Dominic Gaskin.
Meanwhile, the opposition People's Progressive Party on Monday said it is still consulting on the likely list of party members that will occupy its 32 seats.
The PPP is yet to decide on whether it will occupy those seats at all as it continues to allege electoral fraud at the level of the Guyana Elections Commission (GECOM) in the May 11 elections.