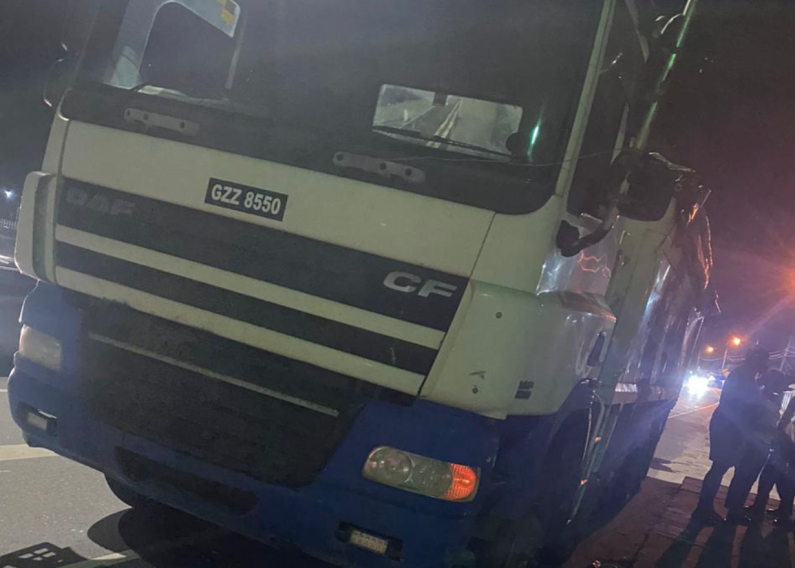 A father of four who was riding his electric bicycle in the bicycle lane along Mandela Avenue was crushed to death on Monday evening after he was hit down by a sand truck.
The dead man has been identified as 45-year-old Hawatt Greenidge.
The truck driver, Trinidadian national Fazal Mohammed, who lives in Diamond has been taken into custody over the fatal accident.
Mohammed drove never stopped after hitting the man down last evening just across from the National Cultural Centre. It was a car driver who witnessed the accident who followed the truck and forced Mohammed to stop, indicating to him that he had just killed a man.
The truck driver was later arrested by the Police.
In its statement, the Police said inquiries have revealed that the cyclist was hit down and crushed by the left back wheel of the truck as it was passing him in his cycle lane.
The Police said notice of Intended Prosecution has been served on the driver of the truck.