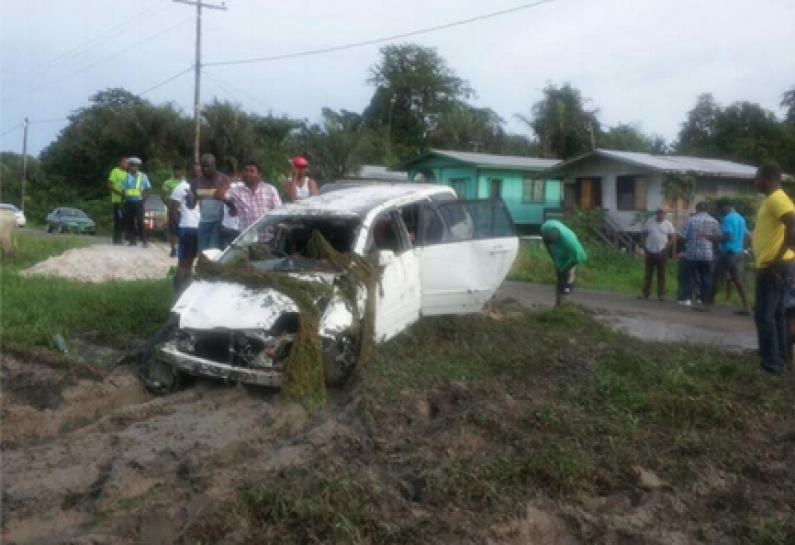 Two young friends perished in a late night accident on the West Bank of Demerara and a third friend is believed to have also died.
The bodies of 20-year-old Premraj Bhola and 19-year-old Alan Solomon of Belle West, Canal #2 Polder, West Bank Demerara were found locked in a submerged car in a Canal #2 trench early this morning.
A third young man who is believed to have been the driver of the car is yet to be found. Police investigators believe that the three went on a joyride in the car that was rented by the father of the young driver. He reportedly took his friends for a drive without his father's knowledge.
According to reports, from all appearances, he may have lost control of the car and it plunged into the trench. One of the bodies was found in the back seat while the other was found in the front passenger seat.
While some residents say it may be possible for the driver to have escaped from the accident with his life, they believe it is likely that he too drowned.  Up to late Monday afternoon, there were no signs of him.
A full investigation has been launched.