The 19-year-old youth who was behind the driving wheel of the car that crashed into a power pole and flipped into a drain, leaving two other young people dead, has been charged with causing their death by dangerous driving.
The East La Penitence teen, Rayon Alves, appeared in Court today and pleaded not guilty to causing the death of his friends, Tonika Halley and Dakera Gittens.
He was granted $600,000 bail and will have to return to Court on the 5th of March for the continuation of the case.
The group of friends were on a late night drive along Homestretch Avenue when Alves lost control of the car and slammed into a power pole before the car ended up in a trench.
Six persons were in the car at the time. Dakera Gittens was pronounced dead on the scene and three others were rushed to the hospital. The young woman, Tonika Halley, died as Doctors battled to save her life in the emergency room. Two other youths were hospitalised.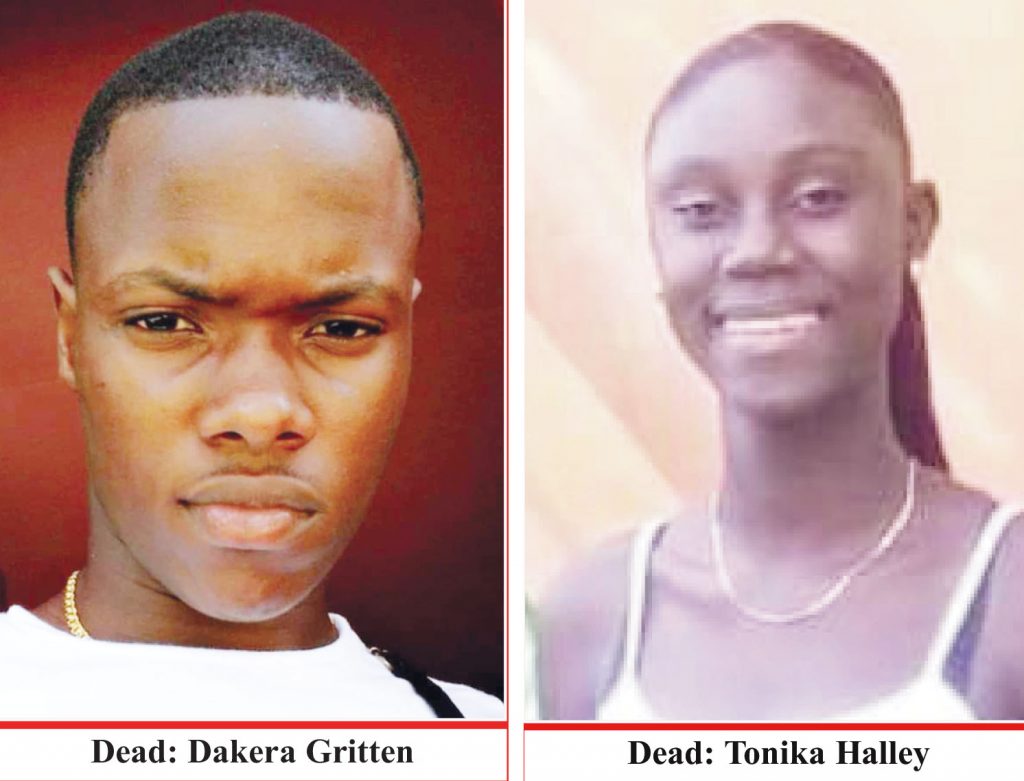 But according to the Police, the driver of the car, Rayon Alves and the front seat passenger both fled the scene after the accident and did not offer assistance to the injured.
Based on the impact, investigators believe the driver was speeding at the time of the accident.