The Opposition People's Progressive Party will sit out of the first sitting of the 11th Parliament which is slated for this Thursday, June 25. The party is still to submit its list of Members of Parliament.
But although the party does not intend to be in parliament to debate the President's speech to the Parliament, it is accusing President David Granger of already "back peddling" on a number of his first one hundred days promises. 
PPP General Secretary Clement Rohee today accused President Granger of not talking about a number of his campaign promises during his Address to the opening of the 11th Parliament.
"The President's address was an acrobatic display of Granger's back-peddling on his promises", Rohee contended.
Thursday's Parliamentary sitting will see the tabling of several Bills which the PPP rejected while in government and a debate on the President David Granger's address to the Parliament when it was convened on June 10.
Rohee said the PPP has no intention to take part in this "charade with the GECOM engineered parliamentary majority," as it continue to allege massive electoral fraud at the level of the Guyana Elections Commission during the May 11, 2015 polls.
During his Monday morning press conference, Mr. Rohee ripped the President's speech, for not living up to campaign promises.
To make his point, Rohee highlighted that the President failed to address the establishment of the Public Procurement Commission (PPC) which was promised in the manifesto. Ironically, the governing party will need a two-thirds majority to achieve this and cannot do so unless the PPP takes up its place in the House and lends its support.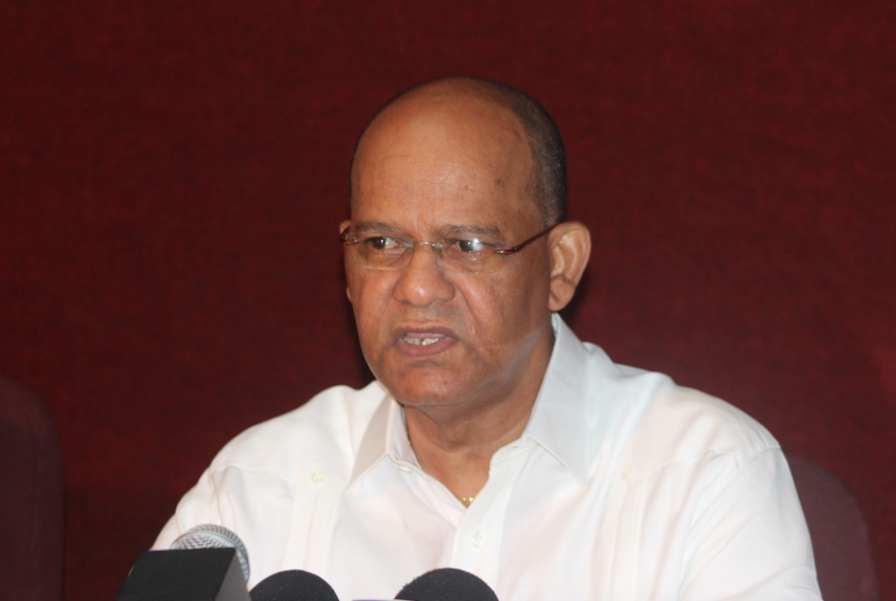 According to the PPP General Secretary, the party will be a "fighting force" in the National Assembly. "We will be as combative and forceful as possible," he added.
While clarifying the party's position on its parliamentary participation, Mr. Rohee said there is every intention to occupy the 32 seats it secured in the 65 seat Assembly.
However, he said he is not certain if the PPP's entry in the House will occur anytime before the new government's first 100 days in office expire at the end of August.
He refused to divulge details on whether Former President Bharrat Jagdeo has been given the nod to become Opposition Leader. News surfaced late last week alleging that Jagdeo had received the party's support for the post.
In keeping with the PPP claim of electoral fraud Rohee said the Party does not only want the GECOM Chairman to be removed but it also wants a total overhaul of the elections body top brass before Local Government Elections are held. (Kurt Campbell)