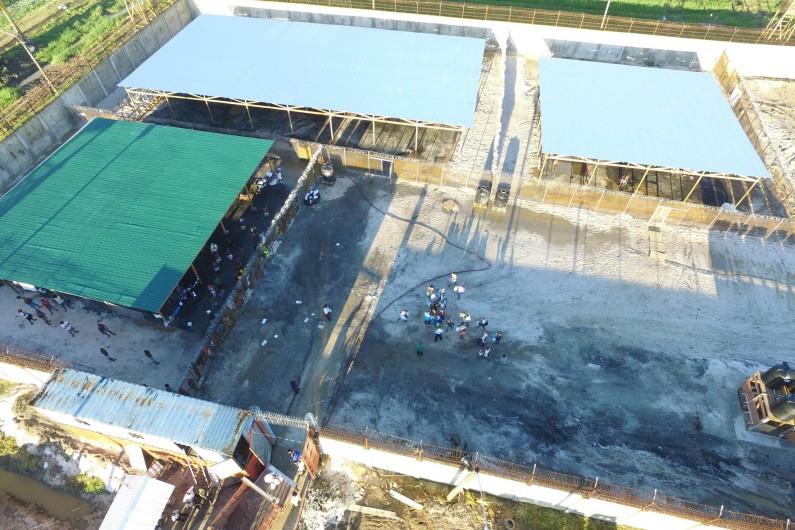 Two prisoners were shot dead on Saturday and five others injured during an unrest at the Lusignan jail over coronavirus and other concerns. The two dead prisoners have been identified as 51-year–old Earl Graham who was serving a three-month sentence for wounding and 21-year-old Winston Herbert who was on remand for rape.
The incident occurred just after the Minister of Home Affairs Robeson Benn and the Minister of Health, Dr. Frank Anthony were forced to leave the facility.
According to a statement from the Prison Service, guards in the towers at the prison were forced to open fire on the inmates after they rushed the main gate when the two Ministers left.
The Ministers visited the prison on Saturday afternoon after inmates refused to accept meals as a form of protest.
Once the Ministers arrived, the inmates voiced their concerns about coronavirus in the prison after two inmates tested positive last week and also expressed concern about the long wait for their court cases.
The Prison Service said the first meeting with one group of prisoners went well as the Ministers sought to explain how the government intended to address their concerns.
However, during the meeting with another group of inmates in another section of the prison, the Prison Service said some of the inmates became hostile.
"…during the subsequent discussion by the Ministers with inmates of Holding Bay 1 some prisoners from Bays 2, 3 and 4 became aggressive and began throwing missiles which caused the Ministers to end the engagement and exit the confines of the compound. After the Ministers exited the main gate, the situation rapidly degenerated and became riotous with some prisoners scaling the inner fence of the Holding Bay, thus entering the restricted area, and launching attacks on the prison officers within the compound who had to flee to safety", the statement said.
The Prison Service said the situation deteriorated into mass disorder with the inmates rushing the main gate in a bid to break it open and it was then that the guard in the security towers opened fire.
When the confusion ended, two of the prisoners were discovered dead from the gunshot injuries while five others were badly injured. Two have since been hospitalised at the Georgetown Hospital while the three others remain under care in the medical facility at the prison.
An investigation of the incident is underway.