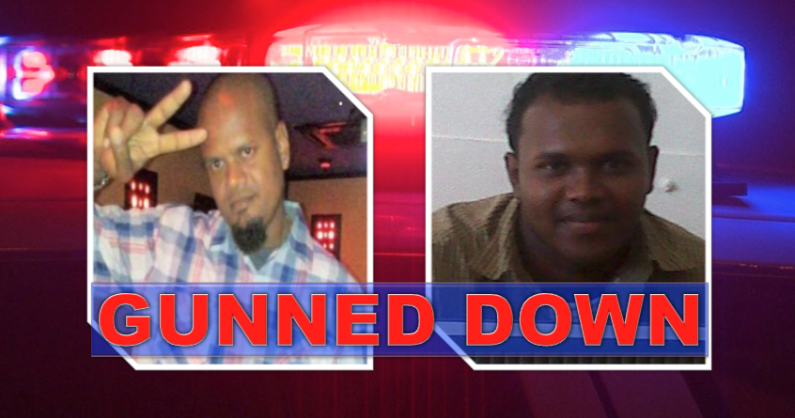 Two persons are in the custody of the Guyana Police Force "assisting the Police with their investigations" into the murder of two businessmen at Friendship. Police A' Division Commander, Asst. Commissioner Clifton Hicken made the confirmation to News Source on Monday afternoon.
Mr. Hicken said he believes the Police investigators will be able to crack the case of the double murder that rocked the East Bank Demerara community on Sunday night. He said he would not want to offer any more details at this time.
Businessmen, David Singh aka "Fix Up" and Hasradeen Hussain were killed on Sunday evening as they walked out from a rooster fighting competition in the community.
Investigators believe that Singh, who owned a poultry shop in the Orange Walk area, was the intended target.  Hussain may have found himself in the wrong place at the wrong time.
Singh was shot 15 times and died on the spot while Hussain was pronounced dead while undergoing treatment at a hospital. He received just one gunshot to his chest.
Sources familiar with the investigations have said that the killings have all the makings of a hit job. The men were attacked by two men as they were walking out on the public road from the rooster fighting yard.
Investigators intend to talk to the relatives of both men to find out if they may have been in any recent conflict with anyone.
Investigations are ongoing.