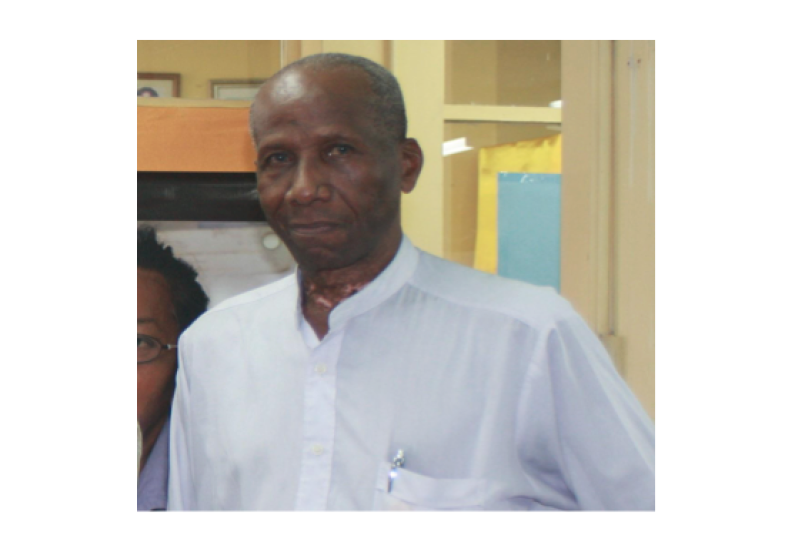 The Law Department of the University of Guyana has been plunged into mourning following the death of the Head of the department, Professor Sheldon McDonald.
Mr. McDonald passed away on Wednesday night at a city hospital where he was nursing injuries from a vehicular accident which took place last Friday at Success on the East Coast of Demerara.
He is being remembered as an intelligent Professor who always looked out for the interest of his students and never spared an effort to develop the UG Law Department.
The Jamaican born professor was at the helm of the Law department for a number of years and possessed a wealth of qualifications and experiences throughout the Caribbean.
He was instrumental in assisting the region in the setting up of the Caribbean Court of Justice.
McDonald also served as a Member of the Inter-Governmental Task Force charged with revising the constituent instrument of the Caribbean Community, the Treaty of Chaguaramas and as Project Coordinator for the Establishment of the Caribbean Court of Justice, he had primary legal and institutional responsibility, working under the supervision of the Preparatory Committee for the process which led to the Inauguration of the Court on April 16, 2005.
He also served the region in the capacity as a legal consultant to the Caribbean Community Secretariat where he worked on a consultancy to conduct and formulate the most suitable arrangements to provide for the protection of Human Rights in the Caribbean.  (Story by Rhinold Cameron)