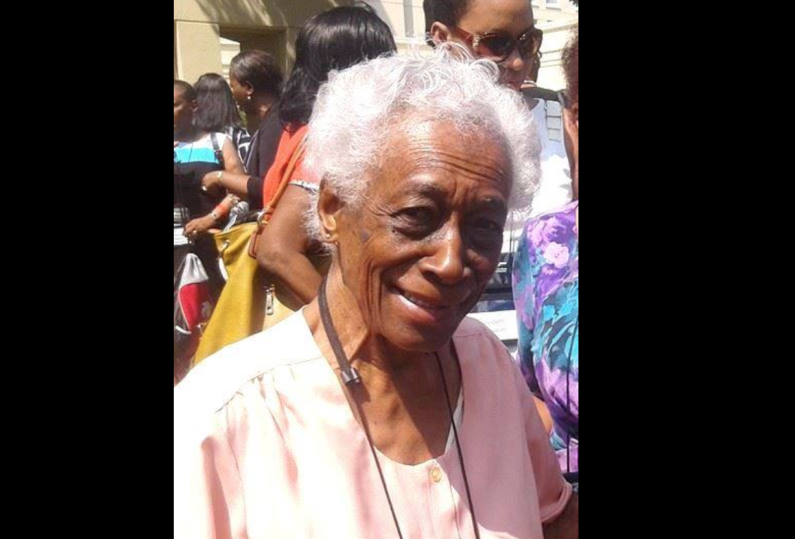 President David Granger has expressed his sadness at the death of Magda Lois Muriel Pollard, AA, CCH, former Principal of the Carnegie School of Home Economics and Women's Affairs Officer at the Caribbean Community (CARICOM) Secretariat.
In a statement, the President said Magda Pollard was born in 1931 at Buxton, East Coast Demerara and she taught Home Economics at the Bishops' High School before transitioning to serve as Teacher and Principal at the Carnegie School of Home Economics from 1957 to 1978.
Between 1980 and 1991, she served as Women's Affairs Officer at the Caribbean Community Secretariat. To celebrate her work in women's advocacy and empowerment, in 1992 she was bestowed with the Caribbean Festival of Arts (CARIFESTA) Award for Women. She has also received two national awards, the Cacique Crown of Honour and the Golden Arrowed of Achievement. Ms. Pollard was also bestowed the honour of the fourth CARICOM Triennial Award for Women in 1993.
During her tenure at CARICOM, she strived for the creation of Women's Bureaus in the Organisation of Eastern Caribbean States (OECS) and spearheaded a three-year programme, 'Management for Development: Effecting Change' whose target included senior women administrators.
She has to her credit also, two publications on Home Economics which she has co-authored.
President Granger said over the years, Ms. Pollard served in many capacities, including as President of the Guyana Girl Guides Association, Director at Republic Bank Guyana, Secretary to the Anne Blue Scholarship Programme, the Women and Gender Equality Commission and as Chairperson of the National Commission for Women and Chairperson of the National Task Force on Domestic Violence.
President Granger extends heartfelt condolences to her immediate family members, other relatives and friends.