Though she is still not sure, the mother of 19-year-old Kavita Ackloo has opened up about the apparent reasons for her daughter taking her own life along with her boyfriend on Monday.
The body of the Cummings Lodge teen along with that of her boyfriend, Ramesh Beharry was found on Monday afternoon on the foreshore of the Kingston seawall.
Ackloo's mother, Sharda Narine said she was shocked to learn of her daughter's demise but believes it may have stemmed from an incident that occurred some three weeks ago.
"I'm shocked, I didn't expect her to do that," the distraught woman told News Source as she tried to hide her grief.
She explained that her daughter was living with her and her reputed husband at the Cummings Lodge residence when she decided to leave to go live with her father a month ago.
Narine said her now deceased daughter had started a relationship with Beharry but she could not accept it in fear that it would bring dilemma to her own relationship.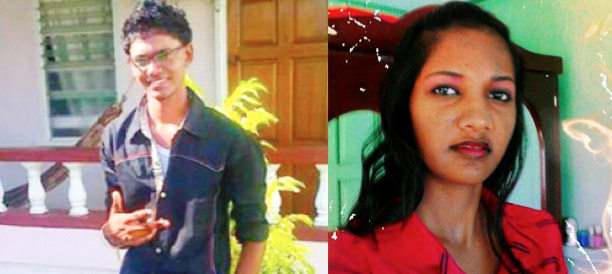 "She already had another boyfriend before and I told her another one can't come because she was living with her stepfather and you know how stepfather is be like" Narine said.
When asked what the likely reaction of her reputed husband would have been, Narine explained that "he would have quarreled with me."
After her daughter left home, Narine said she told her husband why her daughter left and he insisted that "if it's that and she playing big woman let her go."
The mother said she personally believed that her 19-year-old daughter, who worked in the city, was responsible enough to have a boyfriend but she also needed to save her own relationship.
She has been living with this man for over a decade.
"She didn't wait for me to talk to her stepfather and decide… I told her if she wanted to come home there was no problem but couldn't accept the guy."
Narine said her daughter visited her on Sunday last and appeared to be normal. She could not say if the guy was experiencing similar or other troubles at home.
Police investigators are treating the case as a double suicide.
A poisonous substance was found close to the two bodies and investigators also found receipts for the poison in the young man's pants pockets. Persons in the area recalled Ackloo as being a very helpful and mannerly young woman. One neighbor also made an appeal for persons and pharmacies selling pesticides to desist from selling youngsters poisonous substances.